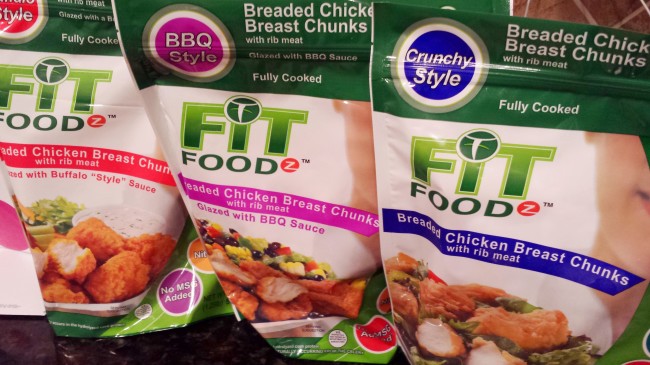 I recently had the opportunity to sample frozen chicken from FitFoodz.com. It was delicious!  And healthy!  And I'm not just saying that because this is a sponsored post. Fit Foodz fits my life.  It's easy, fast, tasty, and my whole family will eat it. Fit Foodz is a company that makes frozen breaded chicken as well as an all-natural chicken sausage line. Fit Foodz is available in retail stores including Wal-Mart, United Supermarkets, and Ingles Supermarkets (which is near me in Metro Atlanta).
 Fit Foodz chicken products are whole muscle and formulated to be baked, not fried. The sausage line contains no pork or beef. With little to no prep time and minimal clean up, Fit Foodz is great for busy moms (and who isn't busy?). These products are also convenient, quick and easy. Fit Foodz is a healthier way to make my kids favorite food, chicken nuggets, because they have:
Lower Sodium

Lower Fat

Whole muscle

No additives or extenders

No trans fats

Quality Guaranteed!
Want to try some for yourself?  Do your whole family a favor and enter this giveaway to win this Fit Foodz prize pack shipped to you!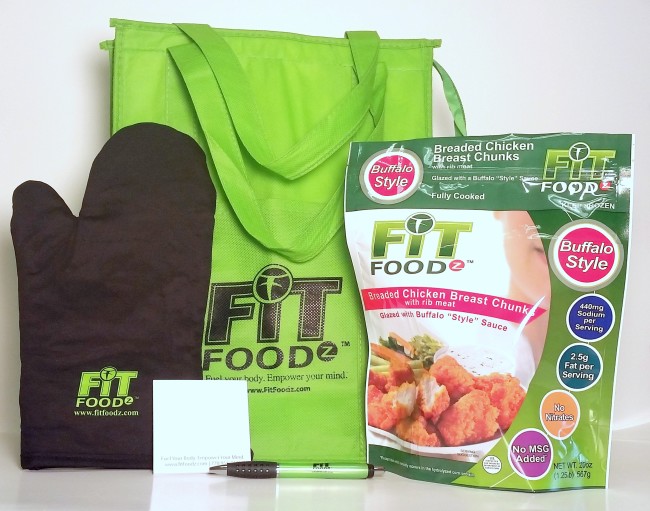 a Rafflecopter giveaway

And can I add…my kids and I loved it.  And my husband did too!   I love that I can make something easy for dinner that everyone likes and it's healthy too.  I added some frozen vegetables and rice and we had a super simple, yet delicious, dinner.  I'm really looking forward to trying the sausage products!