It's one week until Father's Day and you're struggling to figure out a gift. I get it! The Father's Day gift buying struggle is real, yo! To help you (and myself) find the perfect gift for the Dad(s) in your life, I combed the Internet for some cool, unique gifts you can give for Father's Day. And it's not too late to buy any of them!
Unique Father's Day Gifts
How about the gift of

unlimited magazines

from Next Issue? Add a free trial for yourself while you're at it!
Or maybe a

Father's Day Chocolate Gift Basket

from GourmetGiftBaskets.com is more like it? Win one

here

and we'll send it anywhere you want (even to you)!

If you still need another idea, how about giving your Dad a membership in the one club he's sure to use, the California Wine Club!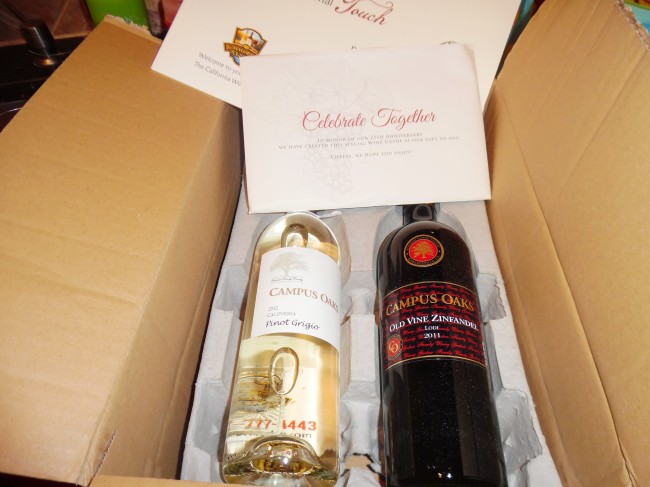 I received a sample order of two wines, a red and a white, and was impressed with them both. I brought one bottle to a friend's house and liked being "in the know" about the wine. I actually felt like a connoisseur! These were wines I would have never tasted or even known about. 
Since 1990, California Wine Club has been helping small family wineries share their handcrafted wines in ways just not possible at large, corporate wineries. These limited production wines taste better than wines produced in mass, and they are the hidden gems of wine country. California Wine Club enables you to share these discoveries and enhance your wine knowledge along the way. With a membership in this club, your Dad (or anyone) will get to experience the flavor, the story and the people behind the artisan wines that only few ever know.
Shipments of these unique wines start at $39.95 plus shipping for the Premier Series (two bottles per month).  Each month they hand-select two award-winning wines and ship these direct to members along with Uncorked, the guide to the winery. Uncorked includes details and tasting notes on the wines, wine tips and insight to California's wine scene. This club is like a tour of wine country from the comfort of home.  A different winery is featured every month, making this a true wine adventure. 
Memberships also include a Personal Wine Consultant and savings of up to 50% off normal retail prices on reorders!  There are no hidden fees and all wines are 100% guaranteed. You can pay-as-you-go or send a prepaid gift of any length to someone special. California Wine Club is authorized to deliver shipments to all US addresses including Hawaii and Alaska!