If you are considering buying a new SUV in the next year, I'd encourage you to check out the new Ford Explorer SUV. It's being refreshed with new features, inside and outside, for 2018. The safety and technology upgrades combined with the space in this new SUV make this a terrific family car.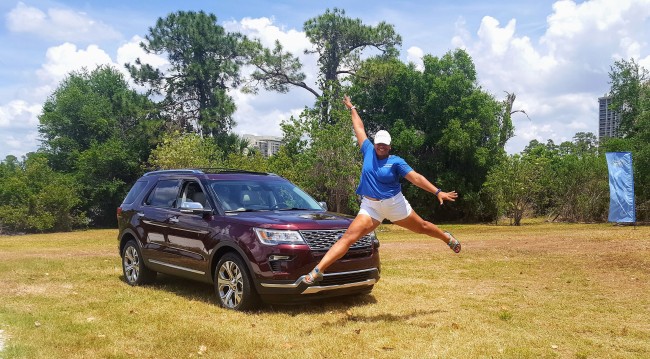 I had the ability to drive the Ford Explorer for a couple weeks this past month. I even packed up the family and headed this new SUV south to Walt Disney World. We loved it. I loved it. It has a refreshed look and feel to the 2016 Ford Explorer model I drove last year, though the main features are similar. While I can go on and on about all the technical features, there are five main reasons I fell in love with this car and why I think you will too.
5 Reasons to Fall in Love with this New SUV
 1. It's cool.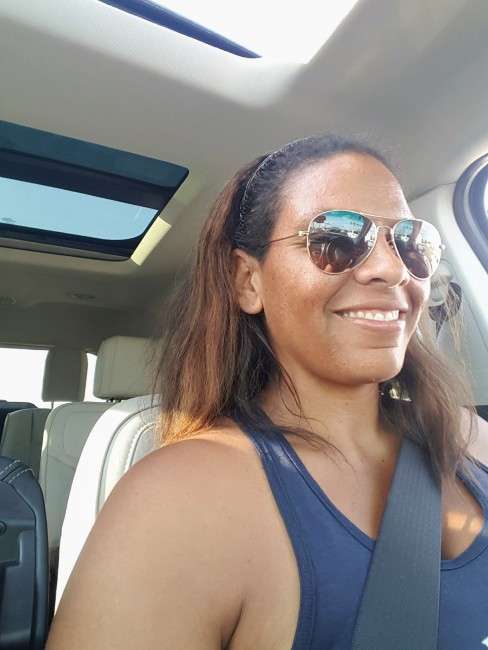 Sure there are lots of descriptive words to use when talking about the Explorer, however the first thing that comes to mind is that it's just cool. It made me feel like a cool mom. I got second looks from the moms in carpool. Friends stopped me in the parking lot to gush over the new ride. Perhaps most importantly, my kids were impressed.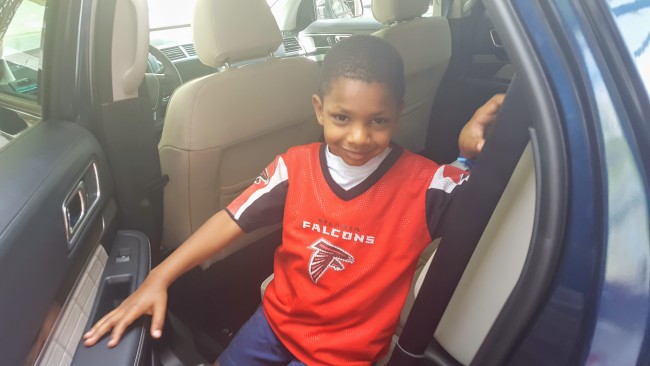 The 2018 Ford Explorer will have a few aesthetic changes to the front and rear end of it, as well as new wheel offerings.  Ford will also offer four new paint colors — cinnamon glaze, burgundy velvet tinted clearcoat, platinum dune tricoat and blue metallic.
 2. It's safe.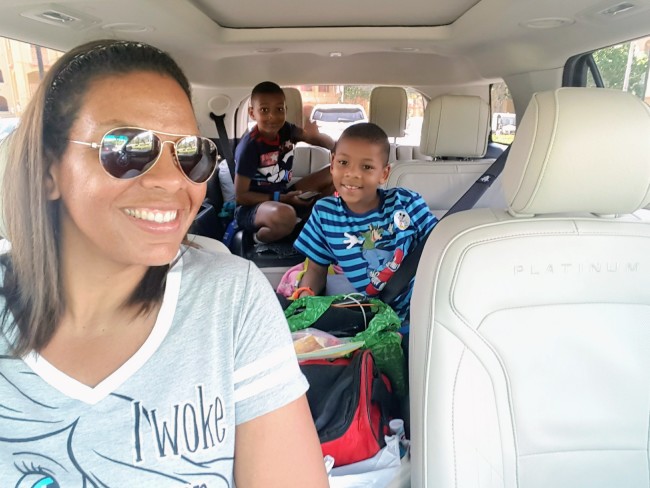 As someone not used to driving the latest model of anything, the upgraded safety features in this new SUV were really impressive. Ford offers a Safe and Smart Package that adds a bunch of both active and passive safety systems. This package will be available in ALL models of the 2018 Ford Explorer. It includes rain-sensing windshield wipers, blind spot monitoring, adaptive cruise control, forward collision warning, autonomous emergency braking, rear cross-traffic alert, lane-keep assist, and automatic high beams.
 3. It helps me be a better driver.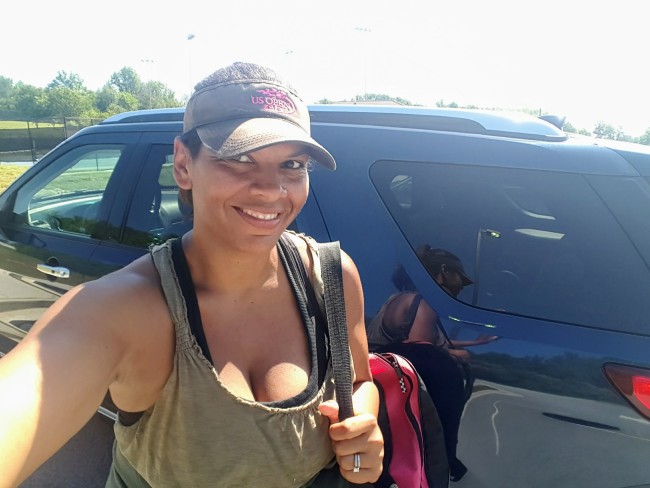 The safety systems really make a difference, especially when you're trying to referee a fight between your 7 and 8 year old and drive at the same time. If I swerved into the next lane, the car alerted me. If the truck in front of me suddenly slowed down, the Explorer immediately slowed down too, even before I could step on the brakes. It even alerted me to when it thought I needed to stop and rest on our trip down to Walt Disney World! Also, the 2018 Ford Explorer has some really useful additions, like Active Parking Assist, that help make driving (and parking) easier!
4. It's techalicious.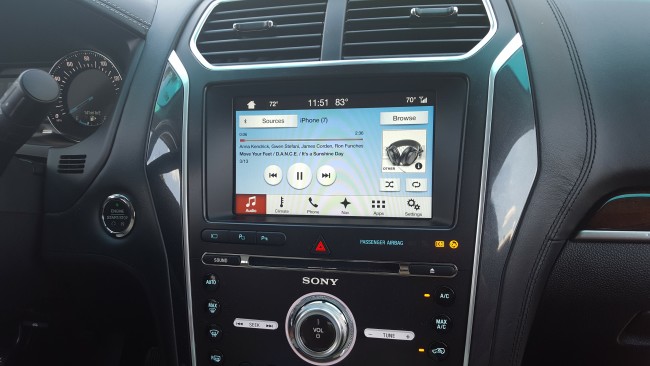 Ok, maybe that's not a word. But it should be. The Ford Explorer Platinum Edition I drove had some of the most impressive technology in it that I've ever seen. It had massaging seats, yo. Really good massaging seats. It also had rear and forward cameras, parking spot finder (yes, that's a thing) and Back Up Assist. The 2018 Ford Explorer will include a 3G LTE modem giving Wi-Fi capability for up to 10 devices. The Wi-Fi will have a 50 foot range which makes it especially useful when camping, traveling, or even tailgating. Using the FordPass app, this new SUV will enable owners to start, lock, unlock and locate their Explorers. Genius! The 2018 Ford Explorer will also feature wireless charging stations, six charging ports, a power outlet, heated and cooled seats, and crystal clear in dash navigation system (in some models).
 5. It makes me want to cruise.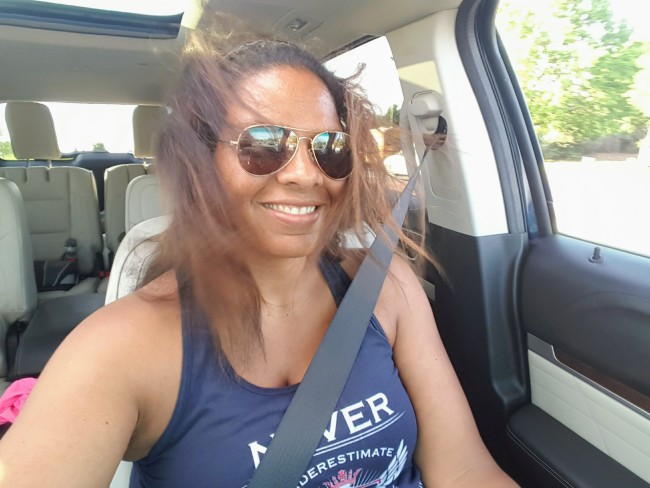 The panoramic moon roof may be one of my favorite features. Letting the sun roof and moon roof open encouraged me to turn up the tunes, roll down the window, and let my hair be free.  Picture me singing Will Smith's "Summertime" when heading to the Chick-fil-A drive through. The 12-speaker Fender audio system, satellite radio capability, and bluetooth connection for apps like Pandora helped me find my inner 'Prince' no matter if I was going out with friends or to Disney World!
Some people may care about torque and towing capacity, I care about rich sounds, big tech, and safety features by the truckload. Oh and I care about looking cool. And this new Ford Explorer does it all.