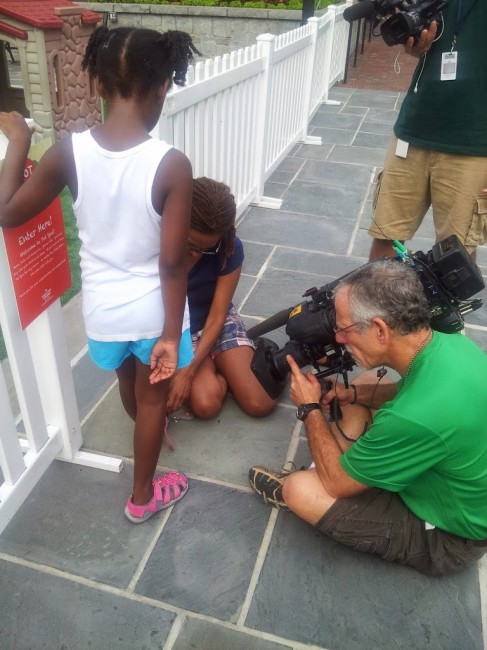 My daughter being taped.
The biggest fear of any parent is someone taking your child. I think everyone has had that moment when their eyes start scanning the playground and fear creeps up their spine as they can't find their child. For most of us, that moment is fleeting and we spy our child and are able to breathe again. But some parents aren't that lucky and that fear-inducing moment lasts forever. And this is why Raising America with Kyra Phillips on Headline News is doing a special series called "Protecting our children: Taken".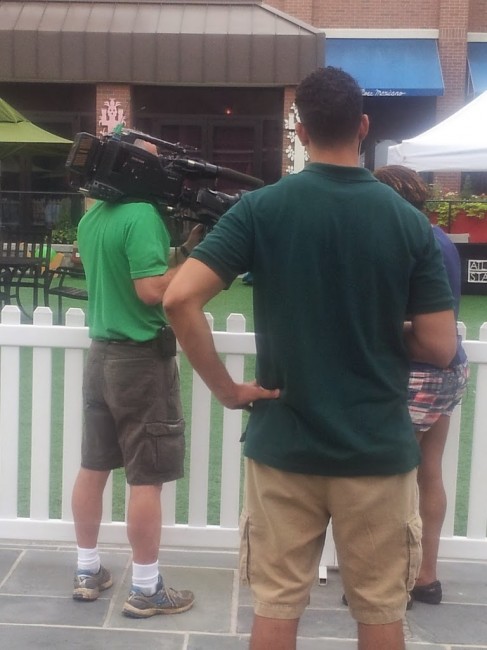 The HLN crew was great!
I was happy to be asked to help out for this series. (It's always nice when my old TV world combines with my new Mommy world.) I got to test out a new device with my daughter that is supposed to make it easier to find a child who wanders away (or who is taken). There are actually several devices that will be tested out in live situations. Some work better than others. Please tune in Thursday and Friday this week (August 15 and 16)…not just to see me…but to learn how to protect yourself and your children from the dangers of child abduction.
Raising America with Kyra Phillips airs on HLN at 12noon EST. Not by a TV at noon? Watch online or on your tablet or smart phone via the CNN app. And then come back and tell me what you think!!