UPDATE: Unfortunately, Elephant Grocers has ceased to operate as a full online grocery store. They are currently shut down but will "re-open" their site on 1/12/15 with limited prime meats and marinades. 
I received a gift card in order to facilitate this review. All opinions are my own.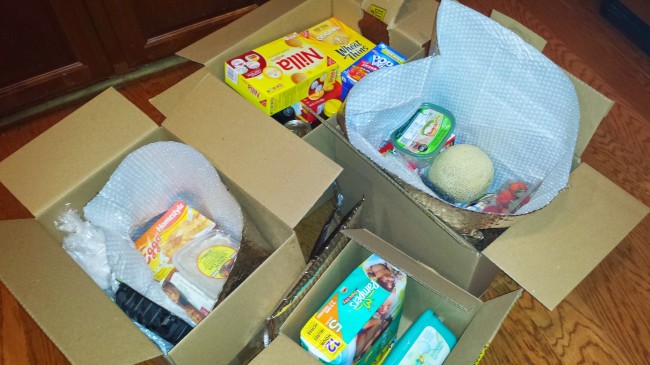 What mom doesn't want to grocery shop in her pajamas?  Instead of schleping all the way to the store late at night after the kids go to bed or…God forbid…during the day WITH all the kids, wouldn't it be nice to just hit a few clicks and the order would be done?  Haven't you ever found yourself wishing Amazon could send you milk and coffee so you could make it through the morning rush without having to run out the night before?  Well the people at Elephant Grocers have heard your/my cries!
Elephant Grocers is an online grocery store founded around the idea that people can spend less time grocery shopping and more time doing what they want to do. They offer fresh produce, all natural and sustainably harvested meats and seafood, homemade prepared meals, and the typical grocery items families need every week. Elephant Grocers is now available in Atlanta and they are ready to make your life a little easier. Are you ready for them?
Every order is hand-packed with care. No need to worry about eggs being broken or your milk being warm. They offer many organic, all natural, and local foods that can be delivered 7 days a week. All products are in stock in Elephant Grocer's USDA inspected temperature controlled facility right here in Atlanta. I ordered at 7:55pm and my order was at my door at 5:45 am the following day!  That was awesome.  Here are my favorite aspects of Elephant Grocers:
1. Perfect packaging. The dry ice, freezer packs, bubble wrap, and really well insulated boxes were all really great. Efficient but not wasteful.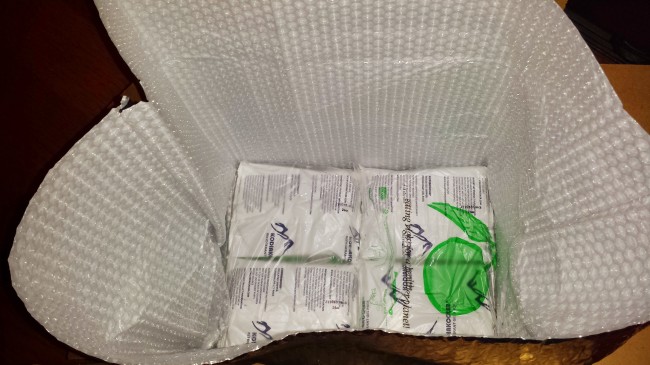 2. Fresh fruit fast. Yes!  You can order fruit and vegetables and have them be fresh and ripe and just like the ones you pore over in the store. The strawberries were juicy.  The cantaloupe super sweet. And the blueberries were the perfect color for eating immediately.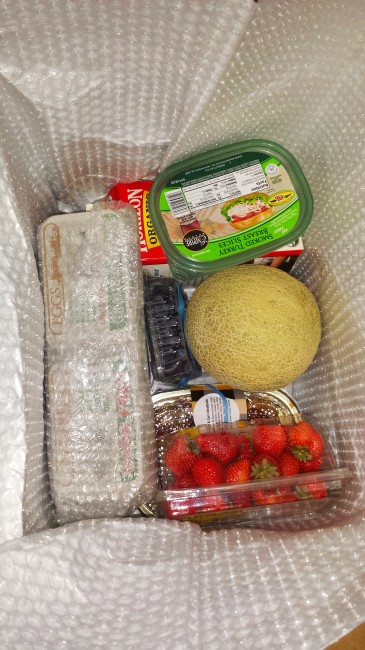 3. Baby products on demand. So I have learned that Elephant Grocers is eliminating their baby products division but since I did include in my order, and I LOVE it, I had to make it one of my favorite aspects. Hey…maybe they'll bring it back. Diapers are always on my list.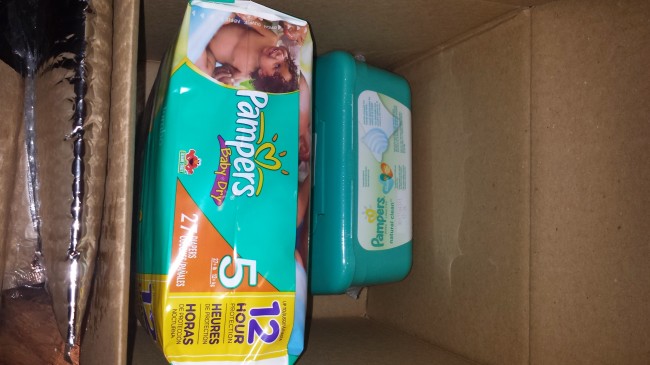 4. Name brand products. Nilla wafers, Pop-tarts, Coke Zero…oh my!  It's great that you don't have to give up your favorite brands to shop online at Elephant Grocers!
5. Deliciously frozen frozen foods. I had a pint of ice cream shipped to my house. Yes!! It was frozen as hard as it is when I buy it in the grocery store when I unpacked it from the box too. I also had ground turkey and frozen pasta for dinner that night. Some individual pizzas for lunch and frozen vegetables for whenever. And it was all cold!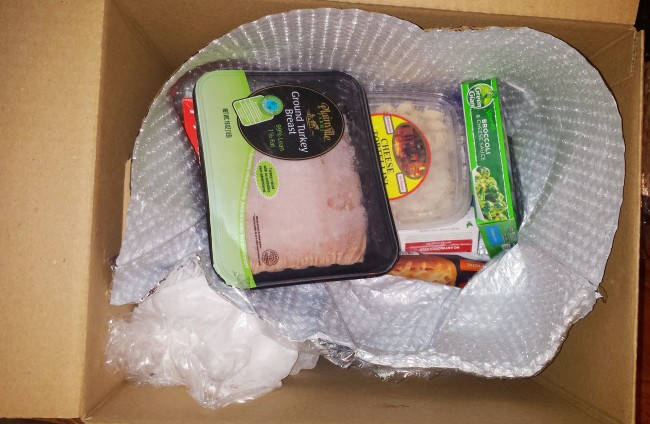 Doesn't Elephant Grocers sound like something you need in your life? Definitely check it out!   Delivery is super affordable. (It was under $8 for me.) They even have sales!  And they have a special going on right now to get 25% off your first order.