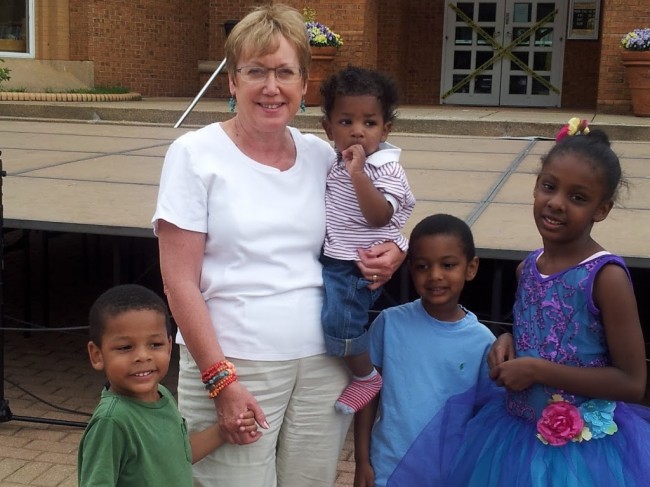 My own mom is pretty darn amazing!
My friends at Target (gosh I love that store), wanted to celebrate special moms this Mother's Day. So they asked me to reach out to you my fabulous readers to see who you think is the best mom and why. And they will give the winner a $50 Target gift card!
Is your own mom awesome at those arts and crafts projects you aren't so apt to do? Does your sister handle a houseful of kids with grace, humor, and a godly spirit? Perhaps you feel like you deserve the title of amazing mom just for all the faces and butts wiped each day? Well I say YES! Each of those people are amazing and worthy and you should tell me about them.
Giveaway details
This one is super easy. Just leave me a comment below telling about the mom you think deserves the "Amazing Mom" award. You can enter as many times as you like but you just have to honor a different mom each time. The winner will be picked on Monday, May 13 via random.org. The person who writes the comment will get the gift card and can do with it what she or he pleases. (But it would be nice to buy that special someone a little something. Hint. Hint.) I can't wait to hear your stories!
Disclosure: I was compensated for hosting this giveaway. All opinions are my own.