I love just about everything Disney, but it took me having a girl to really appreciate the Disney on Ice extravaganzas. Between the princesses and the music and the lights and costumes, my daughter is in hog heaven during these shows. The newest one, Disney on Ice: Rockin' Ever After hits Phillips Arena October 10-14 and is sure to be a memory-making event! I can't wait. See more about it here: Disney on Ice will be rockin' Atlanta this October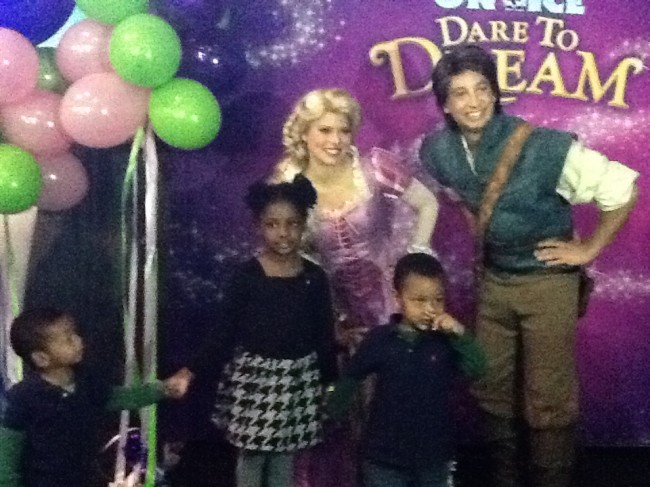 Here are my 3 big kids at the last Disney on Ice event!
Disclosure: I will receive media tickets to this show in exchange for posting about it. As always my opinions are my own.