Last night my family and I had the opportunity to check out opening night of the new Disney on Ice show, Dare to Dream at Phillips Arena. With a four year old princess fanatic in the house, I knew this show, featuring Princess Tiana, Cinderella, and Rapunzel, would be a must-see. And it did not disappoint. My kids, along with the rest of the "royally attired" crowd were wowed.
We, along with a number of other "mommy" bloggers and their families, were invited to come to a pre-show event to have some snacks, do some princess/prince crafts, and meet Rapunzel (which was the highlight of the night for my daughter).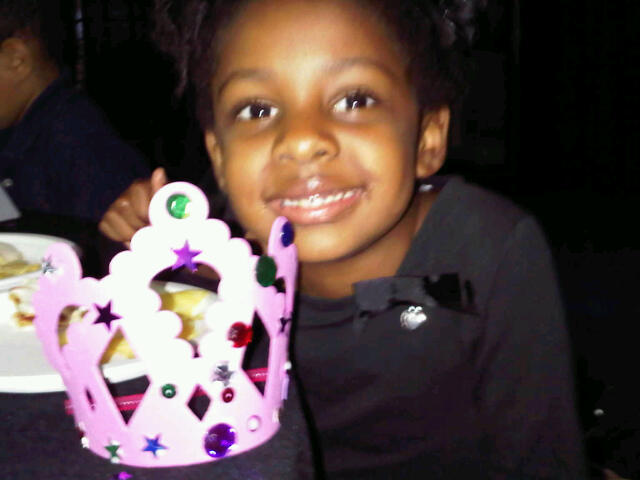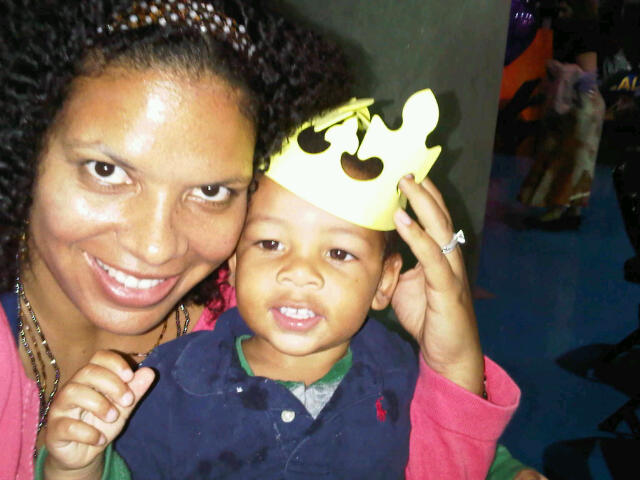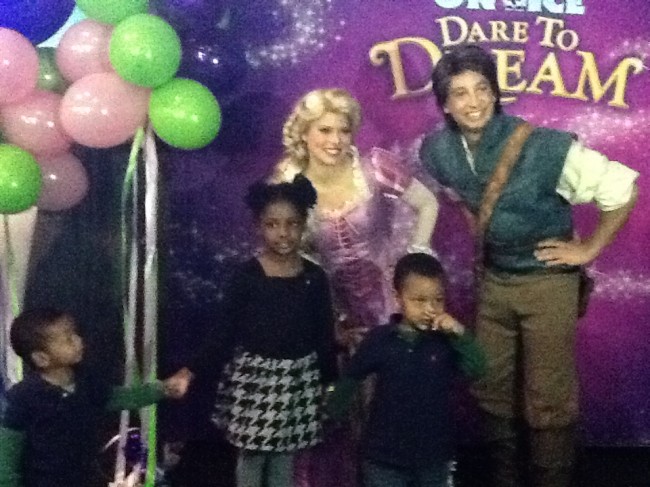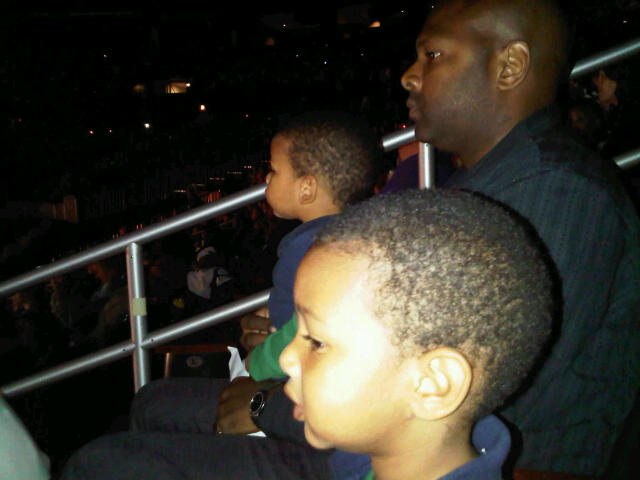 The show really transformed us into a different world. All the crowds drifted away as soon as the lights went down. My kids were on the edge of their seats (literally…my daughter was sitting so far on the edge she fell off). They loved the songs and got into the abbreviated stories of each princess. My 3 and 4 year olds sat still for the whole time we were there, taking it all in, but my 18 month old wasn't always so cooperative. He did like the music though.
I highly recommend checking this show out this weekend. It only runs through Sunday so hurry and get your tickets soon.
More information on the show:
Tickets start at $14 ($14, $22, $30, $35, $50 VIP and $75 Rinkside)
Order at www.ticketmaster.com or charge by phone, 800-745-3000
(Day of Show Tickets are $2 additional)
Show Times:



Fri., Oct. 14 – 10:30 am, 7:30 pm


Sat., Oct. 15 – 11 am, 2:30 pm, 6:30 pm


Sun., Oct. 16 – 12 pm, 4 pm