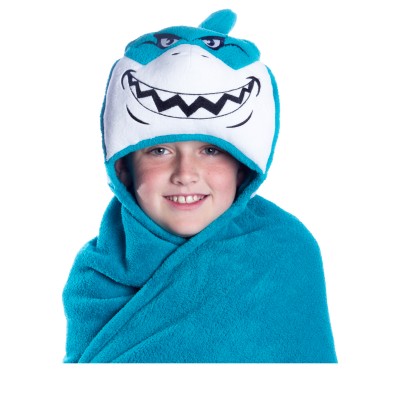 I received a cute package with Comfy Critters (and some other surprises) for review . Honestly, I didn't know what to expect. I figured they would be nice stuffed animals and the kids might get a kick out of them for a day or so. Little did I know how great Comfy Critters really is! Let me clue you in.
Comfy Critters is billed as the first huggable stuffed animal that is also a pillow and snuggable hooded blanket. It IS a cute toy but it's also a blanket for snuggling on the couch during cool winter nights. It IS a blanket but it's also a pillow that works great when traveling on all our long road trips. It IS a pillow but it is also a sweet stuffed animal toy the kids can play with and hug and love. I'm telling you…these Comfy Critters are super cute and obviously very versatile. And they go from playtime to bedtime with ease!
As a mom who travels a lot with her kids, I love the idea that each kid will have their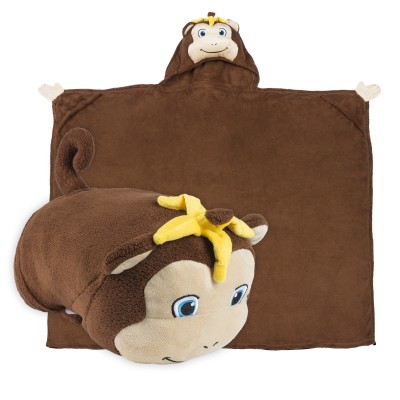 blanket/pillow/stuffed animal all in one. Comfy Critters can be toys to play with or they can be really useful if the child is cold, sleepy, or just needs something to snuggle in.
While I love these Comfy Critters, the thing that gets me even more excited is their partnership with Children's Healthcare of Atlanta (CHOA). During the month of December, everyone who uses the code BUY1GIVE1 when buying a Comfy Critter, will enable a child at CHOA to receive a donated Comfy Critter too!
Want to know more? Follow @comfycritters on Twitter, Instagram, Facebook, and Pinterest. Go on over to www.mycomfycritters.com to see all the different characters. They are currently also offering FREE 3-DAY SHIPPING on all orders placed by December 20th.
Comfy Critters is one toy the kids will love, will stand up to the kid-tested wear and tear, and more importantly it will be useful! In my book, that's the perfect gift!