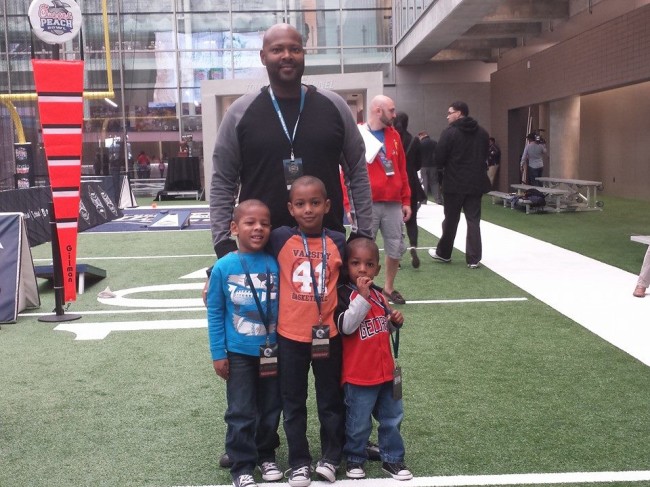 Earlier this month, the kind people at the new College Football Hall of Fame in Atlanta invited my family for a visit to celebrate their mascot's 1st birthday. I was out of town at a speaking engagement and my daughter had an all-day Girl Scout activity, so my husband decided it was a good time for a boys day away.  He packed up and took our three little guys, ages 6, 4, & 2 to the event at the College Football Hall of Fame.  And boy oh boy oh boy did they have fun!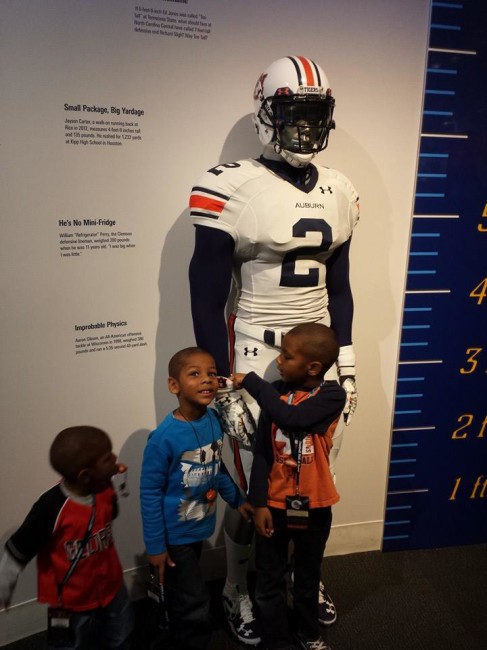 The College Football Hall of Fame is not just a museum of gridiron facts and figures, it is a place for showing off or maybe inspiring a love of the game of football. My boys loved running around The Playing Field and trying to catch footballs in the Chick fil A Peach Bowl Skill Zone. They sat at the ESPN College Gameday  Desk Built by The Home Depot and spent time on The Quad searching for my husband's favorite teams.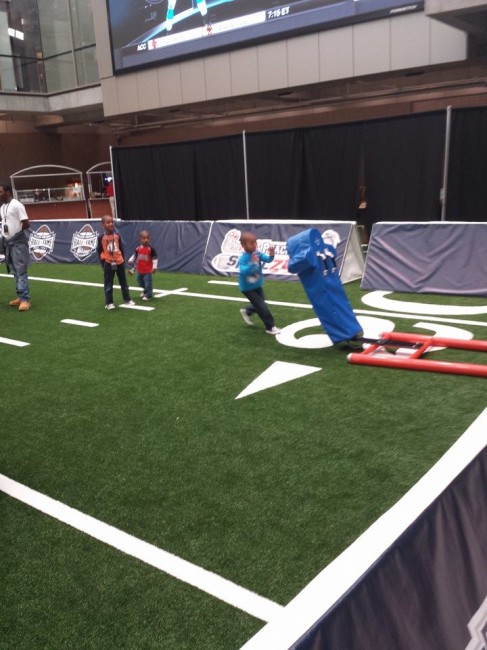 For families visiting Atlanta during the holidays (or anytime), the College Football Hall of Fame is something that needs to be added to your list. It is engaging and entertaining, even to two year olds, and provides a great opportunity for quality family time. Of course, girls are welcome and we want to go back so my daughter and I can experience it too.  But on a cold Saturday in November, the College Football Hall of Fame provided a sweet opportunity for a memorable Daddy and sons outing.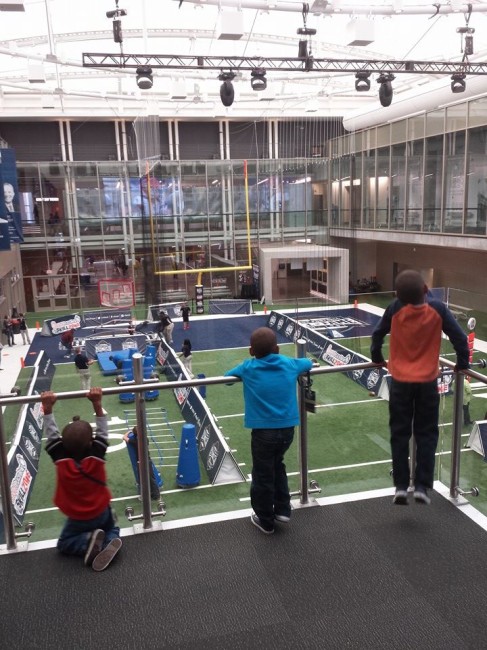 Tickets can be bought online.  They are $19.99 for adults and $16.99 for kids (3-12). Kids under 3 are free.  The College Football Hall of fame is open every day except Thanksgiving and Christmas from 10:00 a.m. to 5:00 p.m. Sunday through Friday and 9:00 a.m. to 6:00 p.m. Saturdays.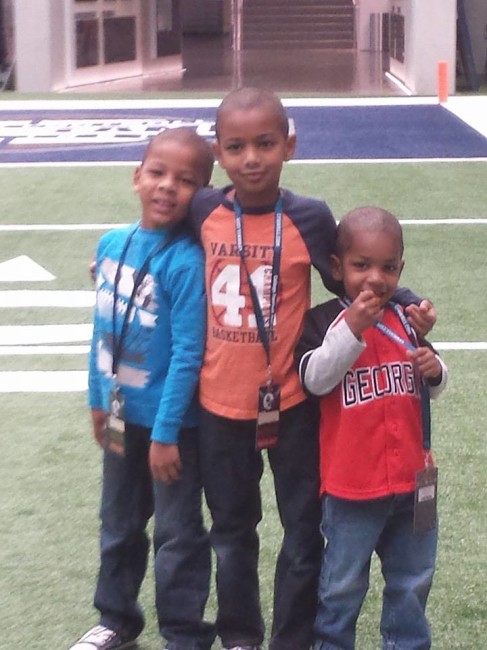 Disclosure: My family received complimentary tickets and lunch for this event. All opinions are my own.