You know you're a mom when butt paste is a term that flows out of your mouth very easily. And you know you spend a lot of time around other moms when no on looks askance at you and actually encourages you by adding their own butt paste story. No one ever told me my mom life would include tossing around these kind of tales, but I wouldn't have it any other way.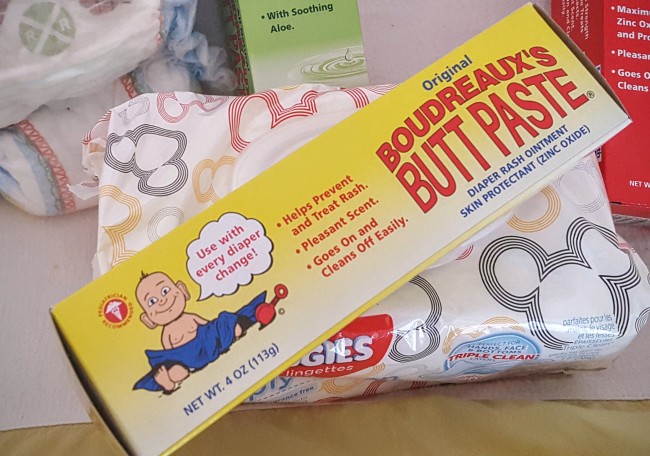 I first heard about Boudreaux's Butt Paste when I was producing The Oprah Winfrey Show. We did a show in 2004 called "Quirky Ways People have Gotten Rich" and featured George Boudreaux, the founder of Boudreaux's Butt Paste. He was fun and energetic and I knew once I had a kid, I was coming for some butt paste. (By the way, millions of other people did too. Sales skyrocketed after his appearance putting this small Louisiana company on the map.)
Fast forward to 2016 and I have used Boudreaux's Butt Paste on all four of my kids. I've given it to friends, added it to baby shower gift bags, and included it in care packages for the under-privileged. I have seen it clear up diaper rash as well as curb it from even starting. A 2016 survey of more than 1,000 millennial parents showed that 82% of respondents wish they had more tricks up their sleeve to prevent diaper rash. These products are the ticket!
Don't Know what Boudreaux's Butt Paste is? Read on.
Boudreaux's Butt Paste is a powerful and fast acting diaper rash prevention product. It is free of the harsh butt-irritating ingredients like parabens, preservatives, dyes, phthalates and talc ingredients included in some diaper rash ointments.

Pediatricians have always recommend parents use a diaper rash cream/ointment that leaves a thick barrier between the diaper and the skin. This is exactly why Boudreaux's Butt Paste has been specially formulated to provide the thickest barrier of protection that forms immediately upon contact with your baby's bottom.

Available in three targeted formulas to help protect against and improve diaper rash – Original, Maximum Strength and All Natural
The Original Formula – contains 16% Zinc Oxide which treats skin irritations by creating a barrier to seal out wetness
The Maximum Strength Formula – contains 40% Zinc Oxide for over two times the rash fighting power as the Original Formula
The All Natural Formula – In addition to 16% Zinc Oxide, this has been formulated with natural soothing and calming ingredients like Aloe Vera to soothe skin
Boudreaux's Butt Paste Giveaway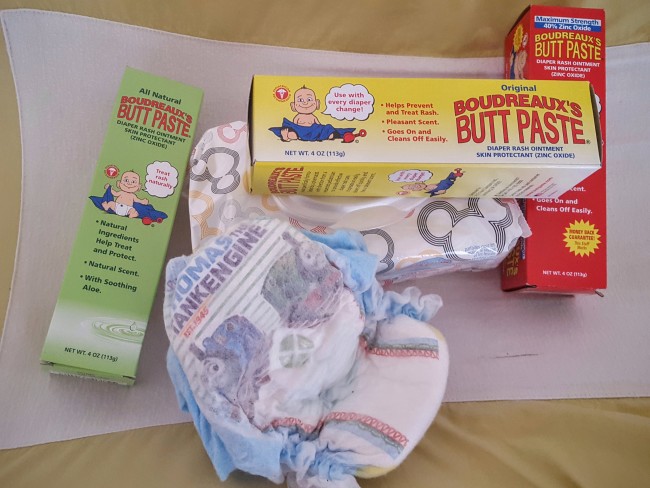 I want to give one lucky reader the chance to try Boudreaux's Butt Paste out for themselves (or try it again)! Enter this giveaway to win a gift pack (which will contain three full size products) as well as a $25 Visa gift card. Winner will be chosen at random on October 1, 2016. Enter today!
a Rafflecopter giveaway


Want to know more about Boudreaux's Butt Paste or find out where to buy it? Head to their website (buttpaste.com) and follow them on Facebook Twitter and Instagram.