Help your kids eat better even though they are back to school.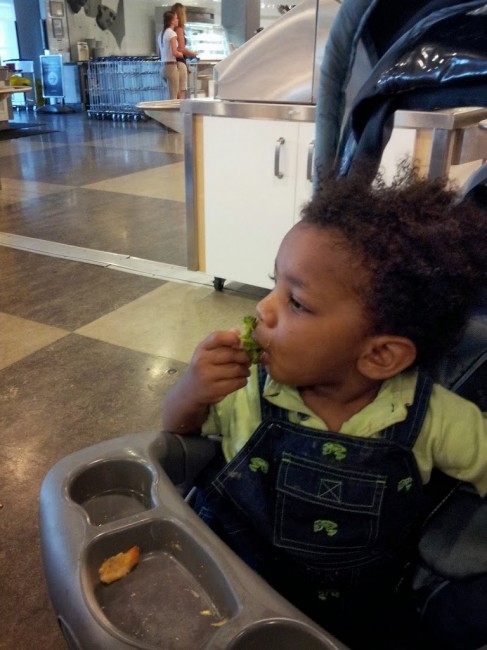 Drew likes broccoli!
In most parts of the South, school is already in session or will start next week. While I'm not a fan of the early August start, it is what it is. When my daughter started 1st grade this week, the one thing I wasn't looking forward to each day was packing her lunch. I want it to be tasty enough so she eats it but nutritious enough to sustain her all day. I was lucky to attend a luncheon recently by Children's Healthcare of Atlanta which gave me some good ideas for packing a lunch that works for my kids. Here's some of what I learned:
Cut up fruit and veggies. Sure I can throw an apple in the bag but cut up fruit that won't get brown (cantaloupe, watermelon, pineapple, etc) are quicker to get eaten. And if I include a light yogurt dip or a veggie dip with some carrot "coins" or sticks, I know the containers will come back empty.
Drink more water. Instead of sending a juice box for snack and lunch, switch a cold water bottle out for one of them and encourage the child to buy milk at lunch (or buy shelf stable milk even though it's a bit more expensive). Save the juice boxes for occasional use.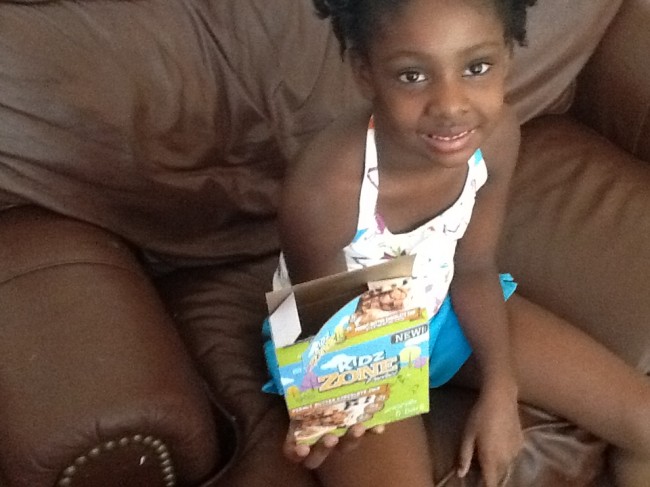 The Kids ZonePerfect bars went fast!
Get 'better for you' snacks. I do try to give my kids homemade snacks, but sometimes I just don't have enough time in the day. I recently was sent some ZonePerfect bars, including their Kids ZonePerfect ones to try out. They are lower in sugar than many granola bars and the kids love them! I liked that they have 5 grams of protein to help their little stomachs make it to the next meal without a whining chorus of "I'm hungry". And moms, you must try their new Greek Yogurt line. High in protein, low in fat and oh so delicious. Sure whole fruit is technically best, but in the real world, a 'better for you' granola bar is great!
What do you put in your kids' lunches?
Disclosure: I was not compensated for writing this post. All opinions are my own.