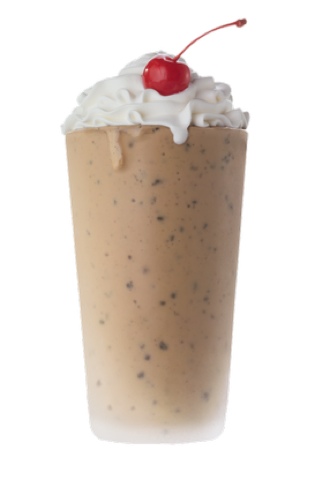 School is in session for many parts of the country, including for my own kids in suburban Atlanta. We had a fun summer and in some ways I'm sorry to see it end, but I am looking forward to the new opportunities I can partake in now that even my youngest will be in preschool two days a week. I can get a few hours a week to get back to being me! Awesome.
To celebrate that idea, the good people at Chick Fil A have provided me with coupons for free milkshakes to giveaway to you. Their newest flavor, Mocha Cookies and Cream, just debuted and would be a nice little treat for you. I said for YOU…not your kids…not your husband…YOU! I will choose five winners and each of them will get two coupons for free milkshakes. Meet up with a friend or perhaps just have one for now and one for later. I won't judge.
The Mocha Cookies and Cream Milkshake is a coffee-flavored treat, hand-spun with Chick-Fil-A's Icedream and real chocolate cookie crumbs. It comes topped with whipped cream and a cherry too. Now a small one comes in at 660 calories but sometimes it pays to do an extra few miles at the gym to enjoy a special treat. Everything in moderation is my motto.
Want to win? Enter here: