This Atlanta kid friendly attraction has been a refreshing destination for summertime fun for decades. And now there are six new reasons to visit the World of Coca-Cola! This popular attraction is uncapping new experiences for everyone to enjoy – just in time for summer! Whether you are just visiting Atlanta or are a local, World of Coca-Cola is bubbling with excitement. Bring your family to create memorable moments together.
6 Reasons the World of Coca-Cola is an Atlanta Kid Friendly Attraction
1.    Get free personalized Coke cans in July.

Come down to the World of Coca-Cola in July for a special complimentary treat! When you arrive at Pemberton Place on July 15 and 16, expect a warm welcome with a cold beverage. During the "Share an ICE COLD Coke" experience, sip on free customized mini cans of Coca-Cola and Coca-Cola Zero. You can also interact with the Bubble-izer, one-of-a-kind technology that virtually transforms you into an effervescent fizzy form. I love when an an Atlanta kid friendly attraction offers things for free!
2.    Visit the new exhibits in the Pop Culture Gallery.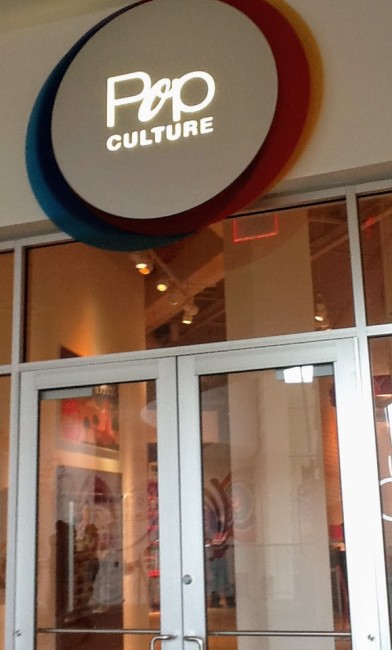 World of Coca-Cola is celebrating 10 years at Pemberton Place with a new Pop Culture Gallery exhibit that is overflowing with creativity and inspiration.  The "10 Artists, 10 Bottles" exhibit features 10 different four-foot sculpted Coke bottles uniquely designed by ten renowned Atlanta artists. With everything from abstract art to recycled glass bottles, the new gallery offers up a taste of local talent. Go ahead and get your creative side on!
3.   See what makes something #InstaFamous.
Visitors have been buzzing about the #ShareaCokeWithATL gallery so World of Coca-Cola is extending the exhibit through November. Featuring the work of 12 local Instagram artists, the #ShareaCokewithATL gallery celebrates the rich history of Atlanta and Coca-Cola. The images pair popular Atlanta landmarks with the iconic glass Coke bottle. Snap and share your own photos using #ShareaCokewithATL for a chance to be featured online by World of Coca-Cola.
4.    Celebrate the Atlanta United with the "Coke and Soccer" exhibit.
All of Atlanta is excited to welcome Atlanta United to Hotlanta, Coca-Cola included! To celebrate the team's inaugural season and Coca-Cola's support of soccer worldwide, World of Coca-Cola is unveiling the "Coke and Soccer" exhibit in this summer. With more than 20 countries represented, fans of all ages will have a ball exploring the collection of soccer memorabilia.
5.    Taste some new Coca-Cola samples from around the world. 
Take your palette on an adventure this summer in the Taste It! beverage lounge. You can sample more than 100 beverages from around the world. The standby flavors from years past are still here but you can also savor new flavors too. Check out Indonesia's Frestea Green Honey or the Dominican Republic's Country Club Merengue, available for a limited time. Then, head over to the Sampling Bar to try one of the latest products from The Coca-Cola Company, like Honest Sport, which launches nationwide this summer. And if you have never done it before, you MUST try Beverly from Italy. It will be an experience you won't forget.
6.      Save some money this summer!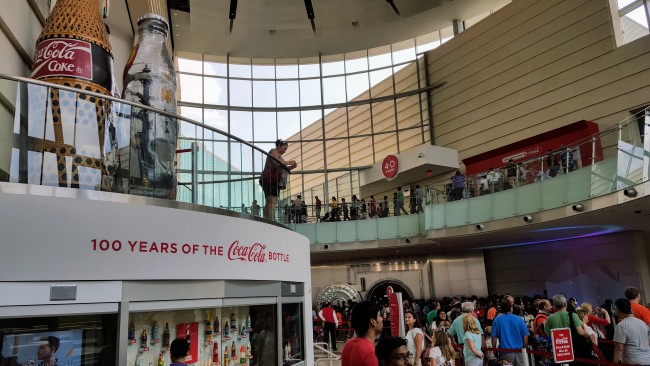 For those thirsting for savings this summer, you're in luck. In celebration of 10 years at Pemberton Place, World of Coca-Cola will offer a limited-time Summer Pass. Valid May 26 through Aug. 31, the pass provides unlimited access to this Atlanta kid friendly attraction for just $25. Throughout the season, World of Coca-Cola will also announce special offers on its social channels, so follow @WorldofCocaCola on twitter, instagram, and facebook to score some sweet deals!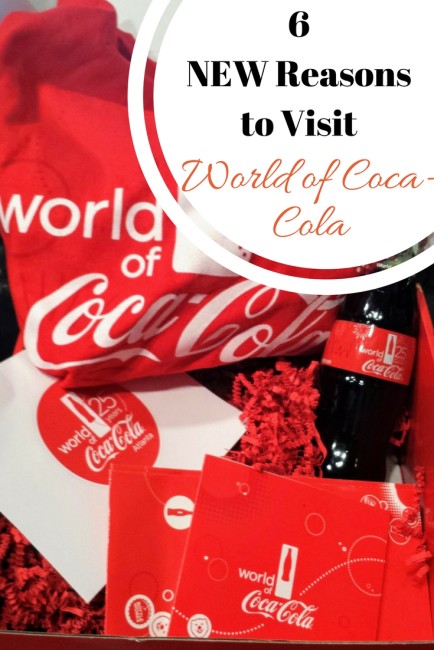 More about World of Coca‑Cola
World of Coca-Cola is an integral part of downtown Atlanta's fabric. World of Coca‑Cola has welcomed guests from six continents, more than 100 countries, all 50 U.S. states and the District of Columbia. Over 25 million people have visited the Atlanta kid friendly attraction. They come to experience the history of the world's most famous beverage brand at the dynamic home of the 131-year-old secret formula for Coca‑Cola. And yes, the formula really is here in the Vault.
World of Coca‑Cola is located in Pemberton Place, adjacent to the Georgia Aquarium in downtown Atlanta. It is accessible via the Peachtree Center or CNN/World Congress Center MARTA stations. Visit WorldofCoca‑Cola.com to purchase tickets.