Disclosure: I received a gift card to facilitate this review but as usual all my opinions are my own.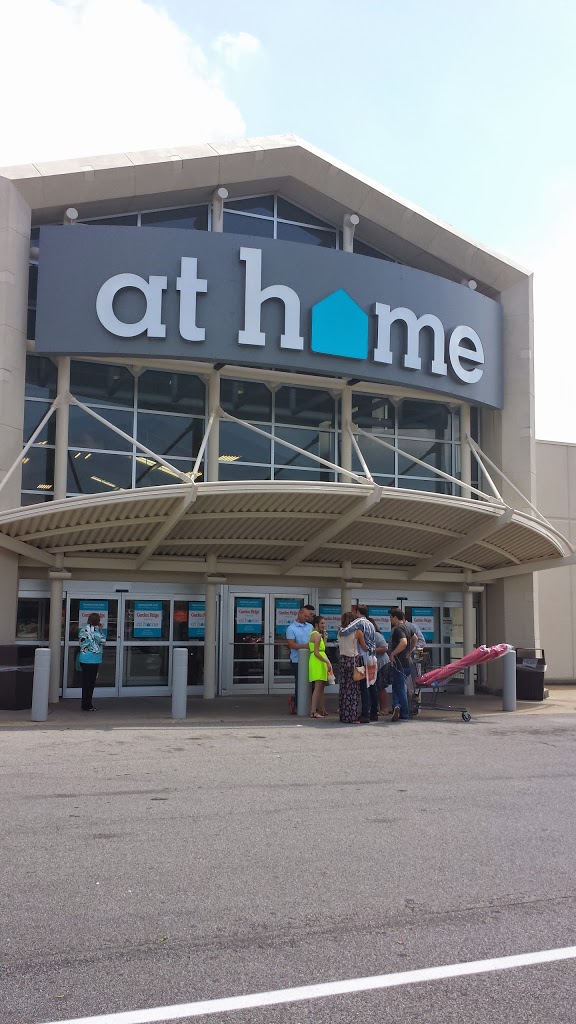 It was Mother's Day afternoon, I left all my kids with my husband, grabbed a King size pack of M&M's and told the family I'd see them later. I was headed out to do some shopping! I ended up at At Home (formerly Garden Ridge), which bills itself as the home decor superstore. I figured I'd pop in, take a walk around, and then go find a quiet Starbucks to read a book/enjoy my M&M's in private. But as soon as I walked in the store I knew I'd be there for awhile. It definitely is a home decor superstore! (Keep reading for your chance to win a $100 gift card to At Home!)
At Home is a new store concept designed to let customers express a wide variety of personal styles inside and outside their homes. They have over 50,000 unique home decor items from patio furniture, wall decor, rugs, housewares, garden items, unique furniture, and decorative accents. They just opened the Atlanta-area At Home stores this month (Kennesaw, Norcross, Stockbridge and Douglasville). There are also At Home locations in Colorado, Texas, Illinois, North Carolina, Michigan and Missouri.
I went back and forth across the expansive store looking at the wide variety of accent furniture trying to figure out which room I wanted to focus on. I finally decided to buy a few key items for my kids' bathroom and to create a reading nook for my daughter. Here's what I bought from At Home, the home decor superstore, and how I used them: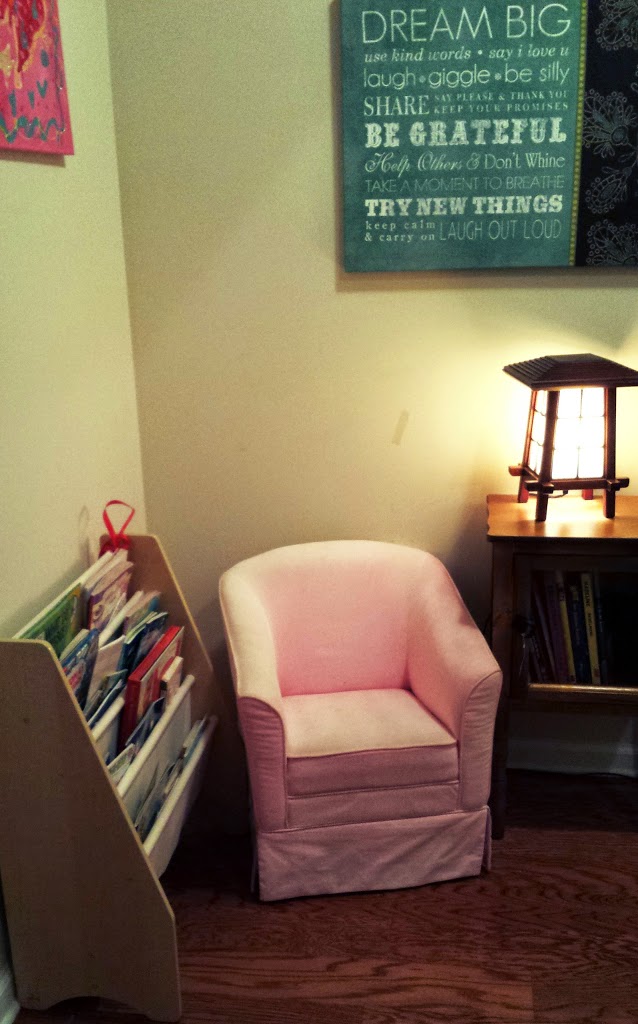 Reading nook
I really liked the rustic furniture options at At Home. I bought a great cherry wood accent table with a built in cabinet to store special books ($40 on sale!) and a huge "Dream Big" canvas print ($20). They had a wide variety of canvas prints to choose from…actually the biggest selections I'd ever seen! I took a lamp from my room, a chair from a consignment sale, an old canvas bookcase, and a canvas print my daughter did at a painting party and put them all together in this little corner of the house to create a place for my only girl to get away and enjoy her books. The furniture is all different but I think it looks great!
Bathroom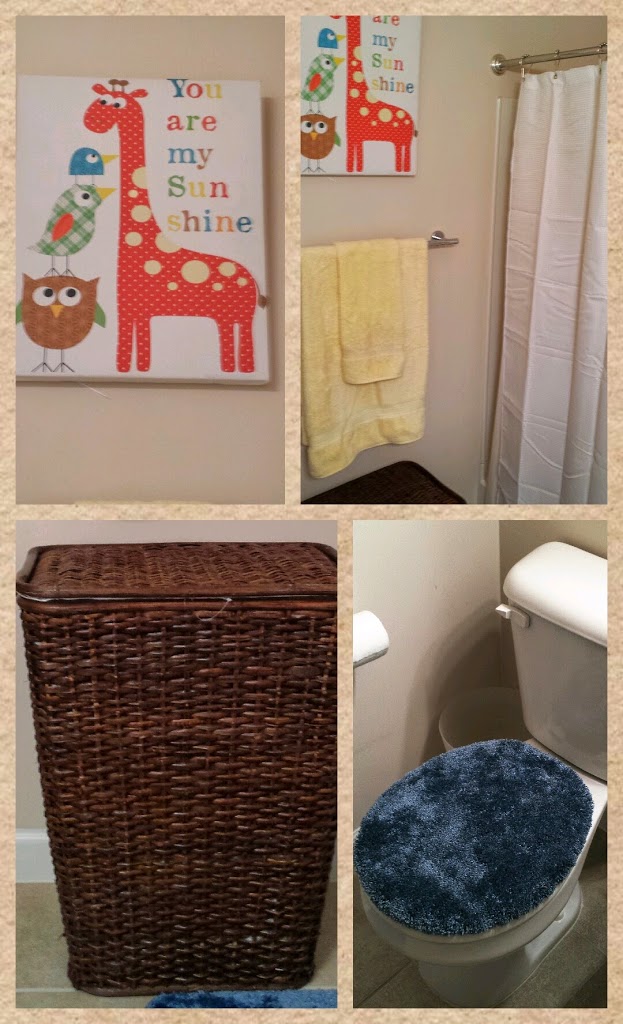 This bathroom was just so plain and I wanted to give it a little life and personality. So, from At Home, I bought the "You are my Sunshine" canvas print ($20), shower curtain ($7), rugs and toilet seat cover ($10), and the well-made rattan hamper ($20) which is lined on the inside to prevent smell issues. So maybe I won't win any interior design awards with this room, but it feels bright and happy and I really like it!
I also found a few frames and even some toy storage containers at At Home. I was so impressed with how much home decor I was able to buy for under $150. I can't wait to go back and see if I can get even more great deals. The At Home website doesn't support e-commerce so you have to go to check out the cool things each store has in stock. Like their Facebook page to get an idea of what to expect at any given time though. Hint: Sign up for At Home emails and get 10% off your entire next purchase!
Want to check out the wide variety at this home decor store for yourself? Win a $100 gift card to At Home by entering the giveaway below!