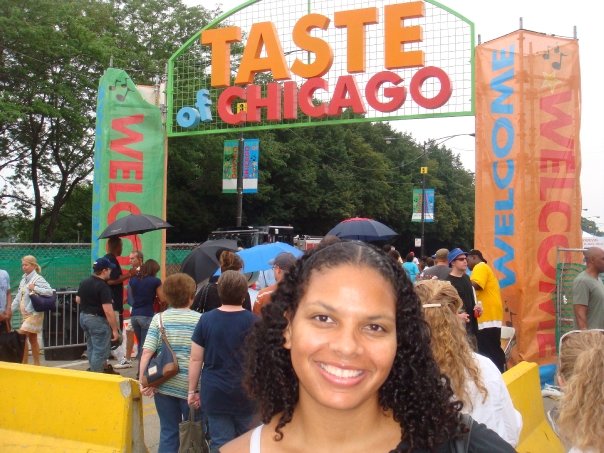 Too bad I missed The Taste this year!
Chicago is known as a food Mecca. True insiders know that the "Second City" is second to none when it comes to good food.  As bloggers from all over the country descend on Chicago next week, good Chicago food will not be hard to find. Sure, things might be more expensive than in other cities, but in order to experience Chicago you have to live a little.  This by no means is an exhaustive list, but just some perennial favorites I think my fellow bloggers, or anyone looking for things to eat in the fair city of Chicago, will enjoy!  (Also check out an insider's guide for things to DO in Chicago.)

Must Eats
Everyone has a favorite Chicago-style pizzeria and mine is Giordano's.  Thick slices, lots of cheese, homemade sauce…oh my.  Do not go there on a diet.  There are several locations but the busiest is the one on Ohio Street.  Go to the "Millennium Park" one (135 E. Lake Street) for quicker service. And you can even
ship a pizza
home if you'd like! 
Tip
: if you're in a hurry, order your pizza as soon as you walk in, even before being seated.  Good food takes time.
So you want to get fancy, huh? You're a foodie and want to see some of the best Chi-town has to offer when it comes to things to eat?  Try to get a table here.  It is the first restaurant of famed Chef Art Smith (former personal chef to Oprah). If it's available, get the fried chicken.  And the Hummingbird cake. And the fried green tomatoes.  Such good food! Tip: Art is often at the restaurant and loves to come out and say hi if you just ask.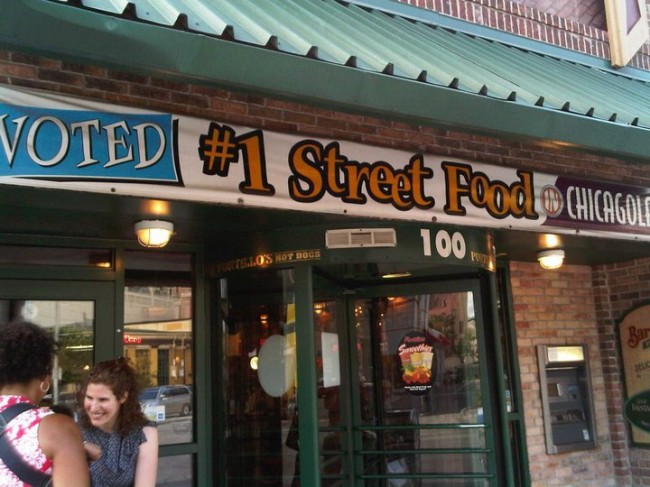 Portillo's,
100 W. Ontario Street
Want a quick bite but don't want to go to the same old fast food restaurants you have at home? Check out Portillo's on Ontario Street about 5 blocks south of Michigan Ave. The food is everything from fried fish sandwiches to pasta to the best slice of chocolate cake you may ever have.  They've got it all and the people watching, especially on the patio, is fantastic. This place is quintessential Chicago. Tip: This place is great for kids!  Good food…fast!
Now if you want to see and be seen while in Chicago, snag a patio table at one of the swankiest places in town.  Just off Michigan Ave near Water Tower Place mall, RL is the restaurant attached to the world's largest Ralph Lauren store. Celebrities come here in droves. The menu is full of American classics but can be a bit pricey. Tip: Head here for cocktails or dessert to beat the rush and not spend your whole paycheck.
Pretend to be a "lady who lunches" in this surprisingly affordable, but super elegant, restaurant on the 4th floor of the flagship Neiman Marcus store.  Complimentary popover rolls as big as your head are the main draw.  I'm a big fan of the chicken salad and the white glove service.  Tip: Even if you're not hungry stop by for one of their famous chocolate chip cookies to go.  You will NOT regret it.Where do you love to eat in Chicago?