I love Chicago in the summer. It only lasts for about 10 days (give or take a month) so true Chicagoans enjoy every minute of snowless weather we can get. So whether you are there for the massive BlogHER blogging conference, or you are just in town for a visit, here's my take on things to do in the Chicago. (Of course there are a million and one other things to do, but these are my top picks.) Also check out the Insider's Guide for Things to Eat in Chicago.
Must See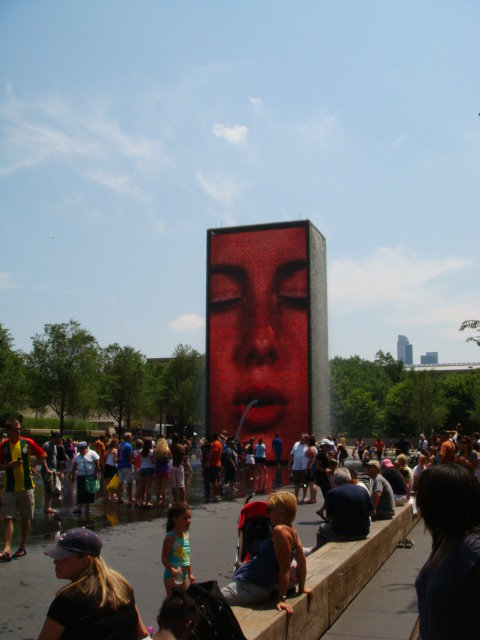 Sure you can stare at yourself in the "bean" (real name: Cloud Gate) but why not stare at goofy people over at the Face Fountains? One thousand faces of Chicagoans rotate on 50 foot high glass blocks and then every few minutes the face puckers up and a stream of water comes out. It is a great people-watching spot and on those hot, muggy days taking a dip in will feel just fine. Go ahead and get wet! And if you're still around on Sunday, July 28, don't miss the
FREE Chaka Kahn
concert at Millenium Park!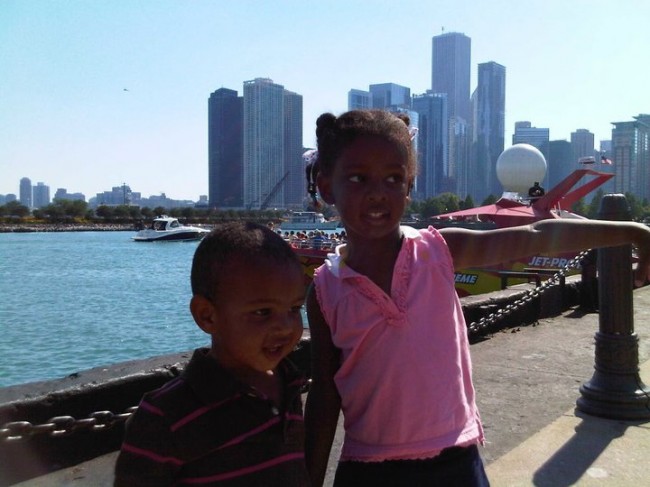 For anyone who wants to get out at night but doesn't want to go to a club or pay high prices for a watered down drink, then go to Navy Pier. Take a ride on the Ferris Wheel, watch the big boats come in and out, eat and drink from the street vendors, and just enjoy the amazing city skyline. It is the best place in Chicago to just enjoy the sights and sounds of the city. (It's also great during the day, especially for families.)
Take a short cab ride (about $8 from downtown) to the near West side of the city to see where the magic of The Oprah Winfrey Show was created. Unfortunately all you can do is take a photo in front of the iconic sign as there are no official tours and the gift shop has closed. I worked at Harpo for four great years and still smile when I see tourists snap pictures out front.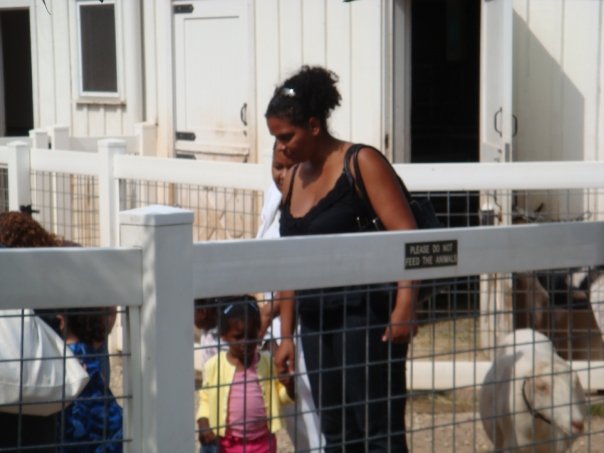 Lincoln Park Zoo
, off Lake Shore Dr at Fullerton Pkwy
The Lincoln Park Zoo is free to the public and open 365 days a year. It is in the shadow of skyscrapers but yet feels like a green oasis miles away. Spend some time checking out the extensive array of animals or just relax in the welcoming gardens. It is thee place to take the family in Chicago. Pack a picnic lunch (or pick up sandwiches) and have a simple, easy fun day in the city.
Hershey's Chocolate World Chicago, 822 N. Michigan Ave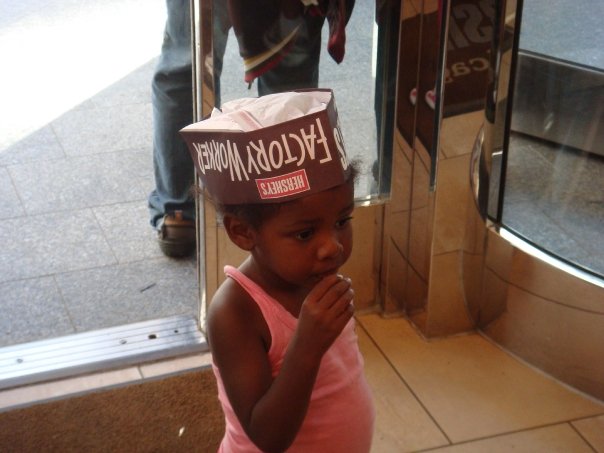 Like chocolate? Then this is the place for you. The delicious smell of it will smack you in the face as soon as you enter. Buy some souvenirs to take home (or eat on the plane) or maybe grab something from the Bake Shoppe. This is the place to find limited-editions or long-time favorites and is an experience all to it's own, especially for the kids.
What are your "must dos" in Chicago?