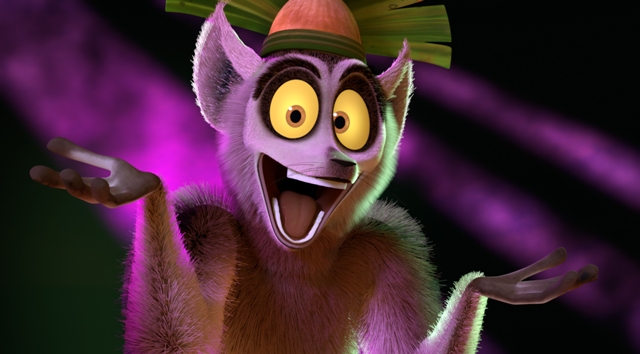 As a member of the Netflix Steamteam, my family and I were treated to a preview screening of All Hail King Julien, one of the newest original kids' shows from Netflix. The kids got to make crafts, get their fill of movie theater treats, and even learn the King Julien dance before watching the first two episodes. It was a fun morning that entertained my two year old as much as my 7.5 year old!
All Hail King Julien is a cartoon spin-off from the popular Madagascar movie series. It's cute and funny for the little ones but it does have some big kid humor in it too. Netflix recommends it for 8-12 year olds but I think little ones will love it too. It's the perfect series for holiday break: Goofy, family-friendly, and fun. 
Check out All Hail King Julien on Netflix. Don't have a Netflix subscription? This is the perfect time to sign up for a free 30-day trial. Of course the kids shouldn't spend all of holiday break on the iPad, computer, or watching TV, but 23 minutes here or there isn't bad!
From Netflix:
King Julien is back and shaking his booty harder than ever! Discover the wild world of Madagascar as the king takes on the jungle's craziest adventures in this comedy series. With his loyal sidekicks Maurice and Mort, they meet a whole new cast of colorful animals, including ambitious head of security Clover and the villainous Foosa. No one can stop this king from ruling with an iron fist…in the air…wavin' like he just doesn't care.