Get ready! Adventure to Santa to returns to Atlanta this holiday season!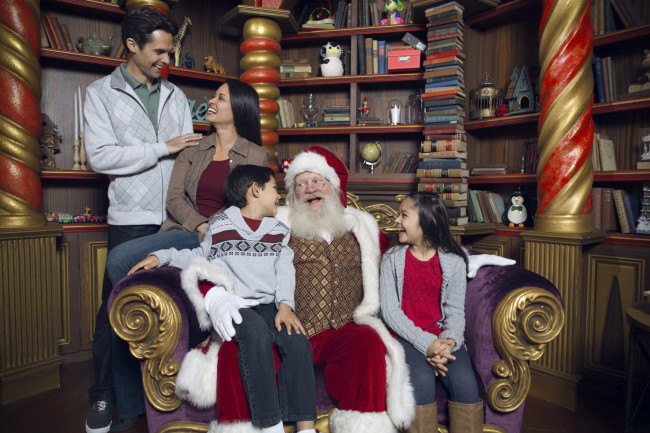 Christmas in Atlanta is such a fun time of year. There's a bit of a chill in the air but not enough to keep you indoors all day. It's festive but not too overdone. And there are so many fun holiday events, happenings, and activities for the whole family. One of my favorite ones I took the kids to last year was the Adventure to Santa – A DreamWorks DreamPlace at Northpoint Mall in Alpharetta.
What Is Adventure to Santa?
Adventure to Santa is an exciting and interactive Santa adventure for the entire family set to return to North Point Mall on November 19th.  DreamWorks Animation, the global family entertainment brand known for award-winning storytelling, has once again chosen North Point Mall as one of the premier locations around the world during the 2016 holiday season to feature this experience.
Last year, I was able to attend the Adventure to Santa and my children and I enjoyed a memorable "adventure" to the North Pole with the help of Shrek and friends. It was a fun, interactive way to visit Santa that all my kids could get into.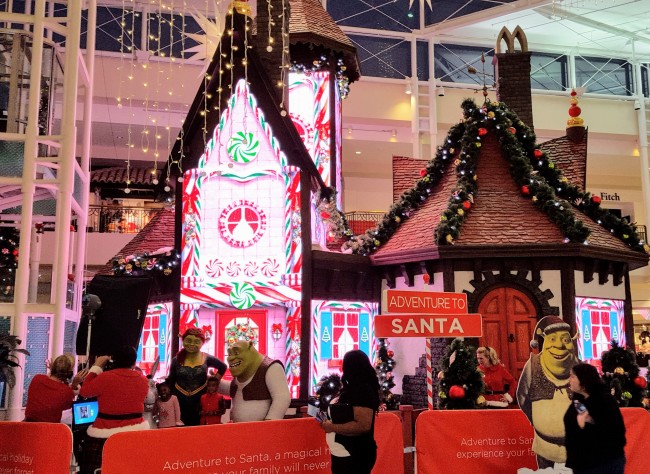 This year, families will make the journey with the help of a mischievous and hungry panda in the all-new Adventure to Santa – A DreamWorks DreamPlace featuring the cast from Kung Fu Panda.  The adventure includes two new interactive games,  animation that brings the house to life and what organizers describe as a "thrilling cinematic journey to visit Santa at the North Pole". I can't wait to experience it!
"Adventure to Santa is quickly becoming a holiday tradition for families," said DreamWorks Animation's Head of Retail   Development & Live Entertainment, Eric Stevens. "We are excited for guests at North Point Mall to have a very special experience together."
Make a Reservation for Adventure to Santa
The North Point Mall Adventure To Santa Experience will run November 19th – December 24th during mall hours.  Visit AdventureToSanta.com to make your reservations ahead of time!