A Stone Mountain Christmas is my favorite holiday experience in Atlanta and my family was blessed to receive complimentary tickets and dinner to experience it this year. A Stone Mountain Christmas keeps the "Christ" in Christmas and provides a wholesome, family-friendly, memory-making day. For anyone looking to upgrade your holiday adventures this year and are in the Atlanta area, please consider visiting a Stone Mountain Christmas.
Taking the kids to Stone Mountain or to any local holiday event is always a good time, but let's be honest, it's work too. We have gone to a Stone Mountain Christmas for several years and also participate in many other holiday adventures and have picked up some good tips that help to keep everyone (even me) happy, healthy, and having fun!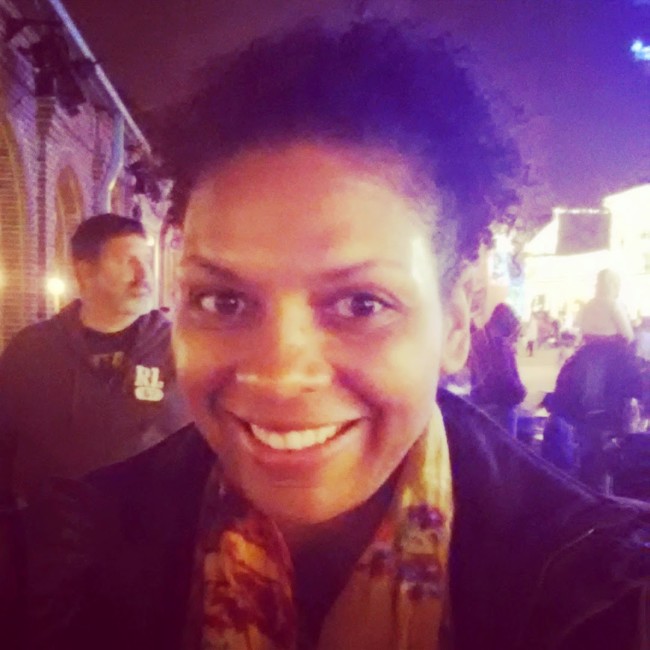 1. Have a good attitude. If mom is happy…everyone's happy. So you need to start with a good attitude. Smiling and enjoying your family should be your first priority.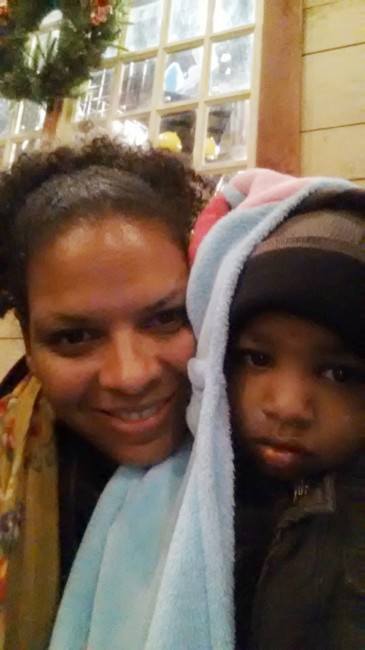 2. Embrace the cold. I'm from Wisconsin so I know cold. I also know that it doesn't need to be a bad thing. Break out the gloves, coats, long johns…whatever you need to do in your climate…and keep the family as warm as you can. And then splurge on hot chocolate or hot apple cider or warm, gooey cinnamon rolls.  Anything to keep you warm. Take advantage of the cold and use it as an excuse to cozy up with your kids (and maybe your husband too)!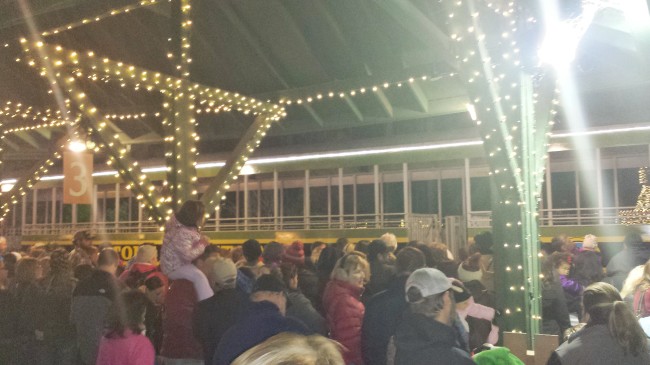 3. Ride the train. At A Stone Mountain Christmas, the line to ride the train can sometimes take over an hour.  It is tempting to skip it…but don't. The train ride tells the story of The Gift and the first Christmas and it is just magical. At many holiday events there is the one thing you might be tempted to skip.  Maybe it's the long line for Santa or an annoying wait for the special hot chocolate…do it anyway.  Every once in awhile you should do things even though they are hard. (And at Stone Mountain you can pay $2/person and skip the line. Ask for the express ticket at the station.)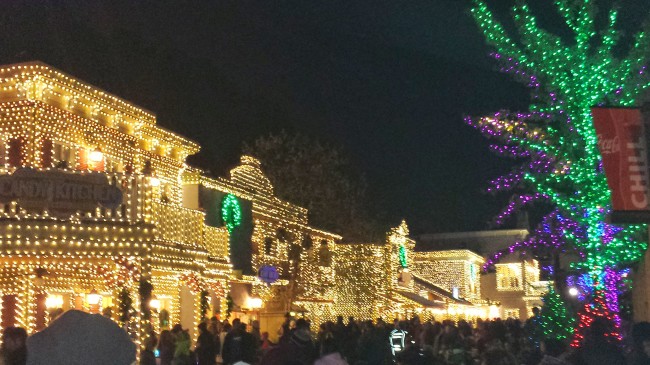 4. Enjoy the lights. It is easy to lose focus and not even see all the amazing Christmas decorations around. But don't! Take time to see all the lights, decorations, and holiday cheer. See things through your children's eyes. When the eyes of your kids light up, try to feed off their excitement.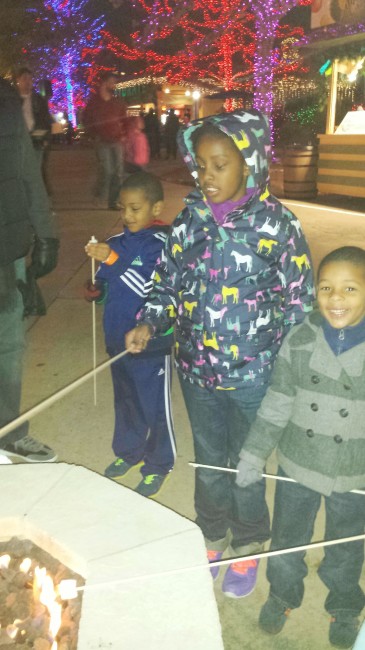 5. Let the kids have fun. For us this meant buying the s'mores kit and letting the kids roast/burn marshmallows over the fire pit. They really wanted to roast s'mores and even though it was cold and I was a little afraid of the open fire, I said yes. They. Had. A. Ball.  During the holidays especially let loose a bit. Relax some rules. Let some fun into the family!
How do you make sure your family thrives during the holidays instead of merely surviving them?