Disclosure:
I participated in a campaign on behalf of
Mom Central Consulting
for Cascade. I received a product sample to facilitate my review and a promotional item as a thank you for participating
.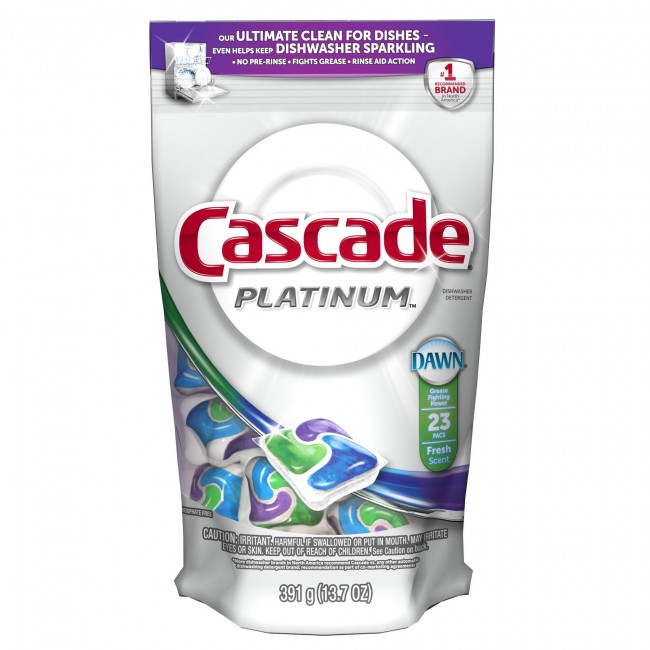 I hate doing dishes. I hate it even more when I have a dishwasher that is supposed to be washing them but doesn't get them clean. I mean, if I have a dishwasher, why am I rewashing cups, bottles, and sticky forks and knives? And what's worse is the dishwasher pod I was using didn't always dissolve so I was left with a blue goopy mess. Ugh. So, when MomCentral asked me to try out Cascade Platinum Pacs, I was on board to try anything.
Here's what they told me about this new product:
Cascade Platinum Pacs
achieve a top-tier clean so powerful that they even help keep your dishwasher machine sparkling and deliver a variety of dish care benefits:
• Powers away tough, 24 hour stuck-on food
• Eliminates the need to pre-wash dishes
• Helps maintain the look of new machines and helps prevent additional hard-water build-up
• Delivers exceptional dishware shine
I have to admit that I was skeptical. I figured I would just throw it in and see how clean the dishes came out, but I wasn't it would make a difference. But it did! It even cleaned a bottle I found under the seat of my car with curdled milk in it. (So gross!) But Cascade Platinum got it squeaky clean. Yes!
I was also intrigued by the idea that Cascade Platinum would clean my dishwasher at the same time it cleaned my dishes. I've recently noticed that my dishwasher was looking a little dirty. I'd wipe it down but after a cycle or two it was back to looking dingy. I was pleasantly surprised to see Cascade Platinum did make a difference each time I used it. (Though they do suggest using a separate dishwasher cleaner to get off existing residue.) I do love a double duty product!
As a busy mom who runs the dishwasher once or twice a day, I need a dish washing detergent that works the first time and works well. I want my kids to eat off sparkling clean dishes and not worry that there are gross bits floating in my baby's milk. I feel confident with Cascade Platinum that everything in my dishwasher will be clean. No more rewashing for me!
Cascade is now running a four-week "
My Platinum
" Instagram contest for all their fans. Just upload photos related to the weekly themes and show off how sparkly Cascade makes all your pots, pan and plates! To win, users have to both register and upload a photo with the
#MyPlatinum
hashtag and tag @MyCascade. Each week, two contestants will be selected to receive a brand new Whirlpool dishwasher. Additionally, one lucky grand prize winner will receive a Platinum kitchen makeover! Head over and enter!
Cascade Platinum is now available at retailers nationwide and starts at $4.29 per pack which is quite competitive. Be sure to check for updates and savings offers on their
Facebook page
. And while you're there check out what Gail Simmons, Top Chef judge and editor of Food+Wine magazine, has to say about why presentation is as important as preparation. She has teamed up with Cascade and is sharing tips for creating culinary creations that pop! You can learn more about the partnership and Gail Simmons
here
.
Here are some before and afters:
BEFORE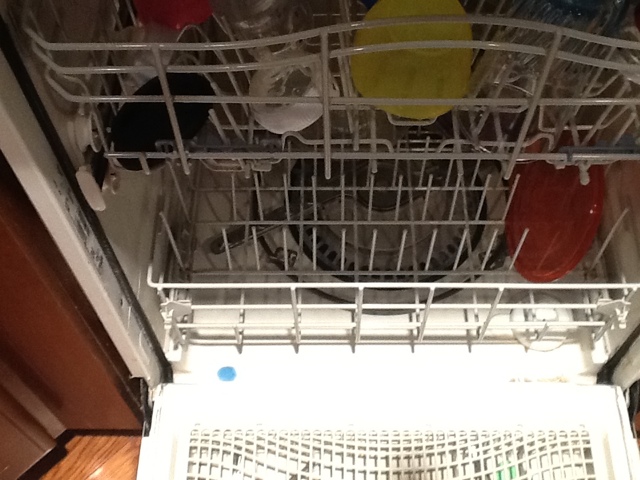 See the blue goop?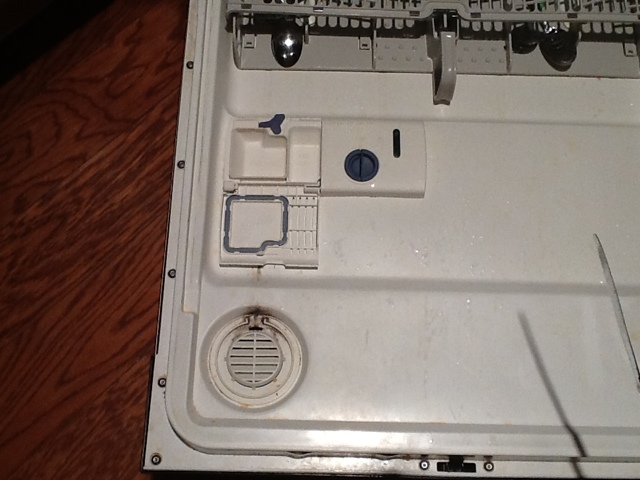 Check out the dirty film on the door.
AFTER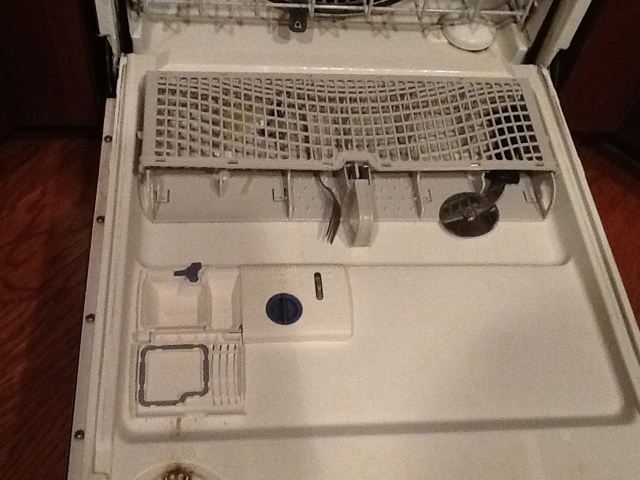 The door is much cleaner after only using 7 pacs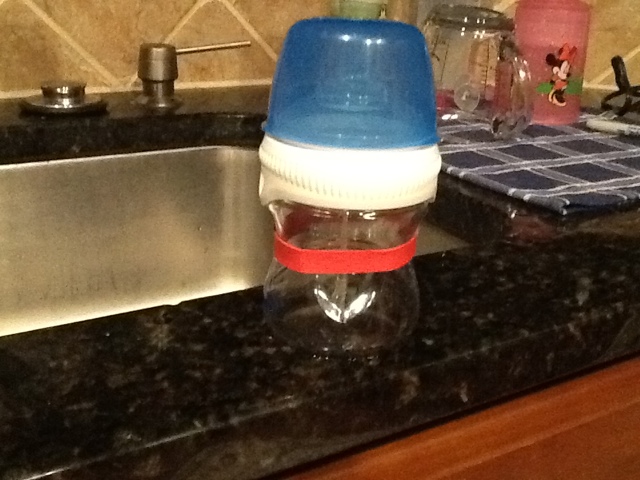 Even bottles with curdled milk came out clean!