Are you ready for a 60 day challenge? Are you ready to push yourself? To break some old habits? To make yourself the best YOU you can be right now? Life Time Fitness has the program for you: the Life Time 60 Day Challenge.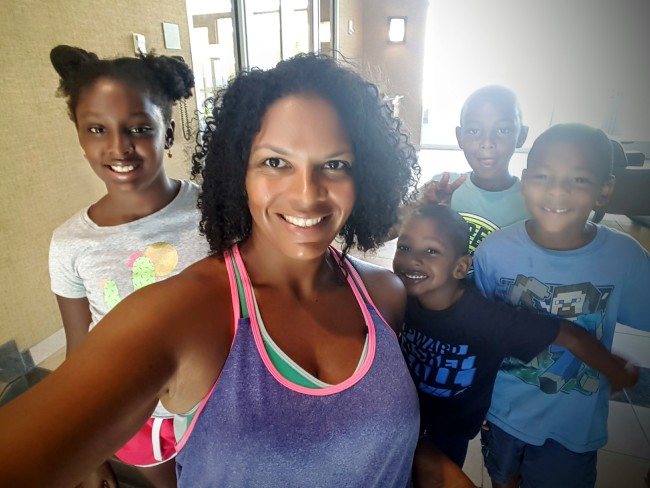 Not a Life Time member? Now might be the perfect time to join. I have fallen in love with Life Time Athletic Atlanta and would encourage anyone looking for a new place to work out to check out a Life Time in your area. To help people get started and achieve their best results, they are offering the 60-Day + TEAM Group Training Package. I took one of the personal training sessions last Monday and I was still sore on Friday. I can only imagine how it would change me if I did that three times per week for 2 months!
What is the Life Time 60 Day Challenge?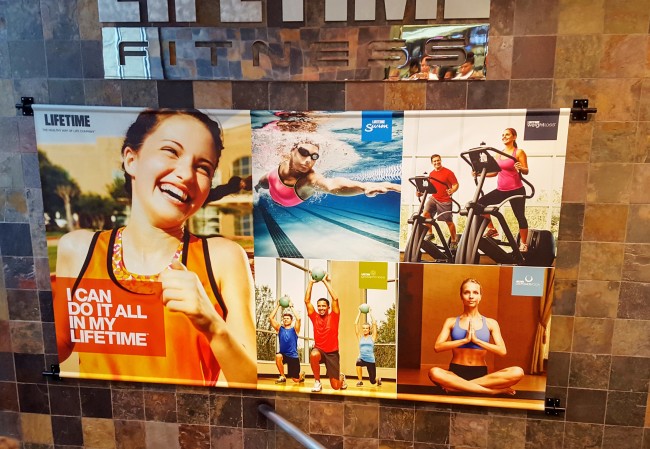 The 60 Day Challenge is a Life Time Fitness event that gives members the ability to commit to creating a healthier you! There are two categories: 'Weight Loss' and 'Transformation' category. Participants can choose to participate in weekly fitness classes and nutrition seminars at each club, weigh-in for accountability, track their progress versus others on the online leaderboard, and take advantage of a virtual team of coaches as well as great discounts and resources.
Why Do the 60 Day Challenge?
Sure you can join the 60 Day Challenge to win it all and be the bad a** mom on the leaderboard. Or you can just use the program to help you hold yourself accountable to your goals over the next 60 days. Just when the rest of world is giving up on their New Year's resolutions, you can be achieving yours!
Is This just a Weight Loss Challenge?
Not at all! While the 60 Day Challenge does include a Weight Loss category, there is also a Transformation category. Each participant can choose the one that is best for them. Not sure? The Personal Training staff can help. In addition to becoming a healthier version of yourself, you get to learn new workouts, gain valuable information about nutrition and exercise as well as useful lifestyle tips that can be helpful well beyond the sixty days.
What is Included in the 60 Day Challenge?
Weekly in-club events. Life Time Fitness hosts Try-It Tuesday events that cover topics important to weight loss like nutrition, strength training, cardio and metabolism.
Weekly "Teach-Me Tuesdays. Check out online offerings led by the Virtual Transformation Team.
30 minute goal-setting session. Participants get to mee with a Life Time Personal Trainer during Weigh-In Weekend to go over individual and specific goals for the challenge.
Exclusive discounts and services. Available only during Weigh-In Weekend, participants will the opportunity to get more of what they want and need…for less.
A Nutrition, Supplement, and Exercise Guide. Written by certified Registered Dietitians and Personal Trainers, this guide will be the added information you need to make this transformation stick. The guide will be available online once the Challenge begins.
Free weekly weigh-ins. Keep yourself accountable. Knowing you have to weigh in at the gym can help you make healthy choices the rest of the week. Participants also have access to an online 'leaderboard' so you can track your progress compared to others competing in the Challenge across the nation as well as at your own club.
Free email access to the Virtual Transformation Team. A group of Registered Dietitians and Personal Trainers who work at the Life Time Corporate office whom you can email with any nutrition or exercise questions you may have!
Access to weekly recipes and exercies. Participants get access to over 40 different examples of exercises to add to their program, daily workouts suitable even for beginners, as well as recipes that are healthy and delicious.
Cash prizes! participants have the chance to win up to $10,000 in cash.
When does the Challenge start?
The Challenge kicks-off Saturday, February 11th, 2017. This marks day 1 of the Challenge, but you are able to register and weigh-in until March 3rd.