I am thrilled to be working as a blogger ambassador for the Atlanta Ronald McDonald House Charities this year! I'm not getting paid. I'm not getting "stuff". I just love the opportunity to give back to families who need it. I believe that it's but for the grace of God, go I. The Atlanta Ronald McDonald House Charities has served the needs of children in Atlanta since 1979 by providing temporary housing and support services to families of critically ill and injured children being treated at local hospitals. And to help celebrate my partnership with the Atlanta Ronald McDonald House Charities, see below for a great back-to-school giveaway with FREE food.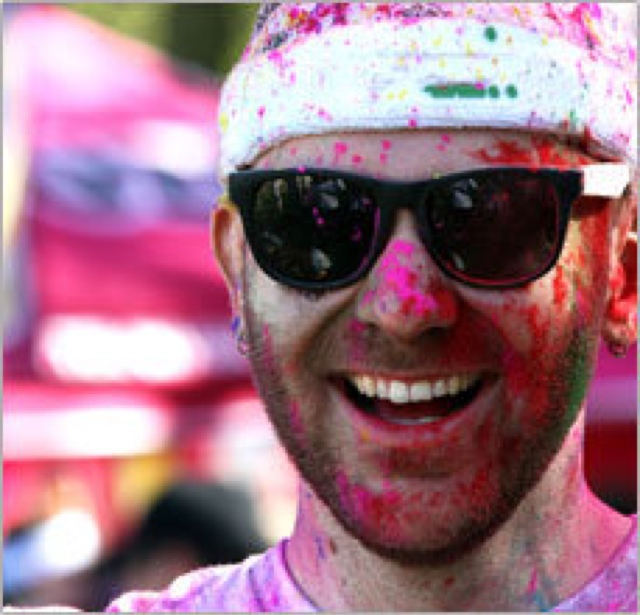 Want to help support the nearly 2,000 families who will call an Atlanta Ronald McDonald House "home" for awhile this year? Here's an easy way: Sign up to run the Color in Motion 5K racing into Atlanta November 16, 2013. This is not your average 5K. Runners, walkers, and stroller-pushers will wind their way through every kilometer of this crazy, colorful race. Participants will start dressed all in white and transform into a moving Technicolor blur as they get blasted at stations located at every kilometer mark of the run.
Everyone of every age and fitness ability is welcome at this untimed, social 5K. And after the race is finished, join in the "Color Bash" post-race party filled with music, dancing, and one last color blast. The race will be at Georgia International Horse Park in Conyers. There will be multiple waves starting at 9 AM.Want to sign up? Use the code ARMHC30
online
to save 30% off your registration fee. (Also look for an option to save $20 by sharing on Facebook, though there are limited number of registrants who can receive this discount.)
GIVEAWAY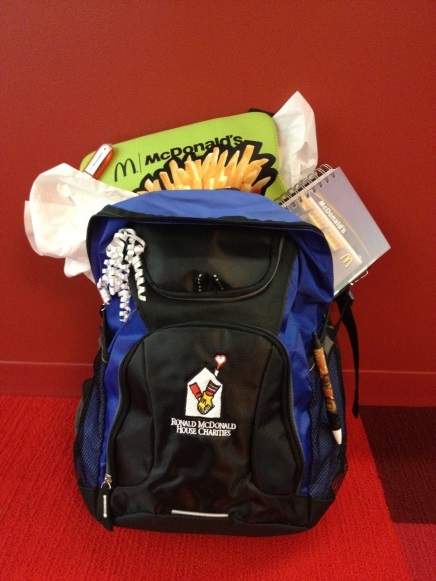 As promised, I am giving away a great package perfect for this back-to-school season, in celebration of my ambassadorship with Atlanta Ronald McDonald House Charities. This package includes a Ronald McDonald House Charities backpack, laptop cover, themed school supplies and coupons for FREE food! Just follow the prompts below. A winner will be chosen at 12 midnight on September 10, 2013.