This is a sponsored post from Mom It Forward and Orkin. All opinions are my own.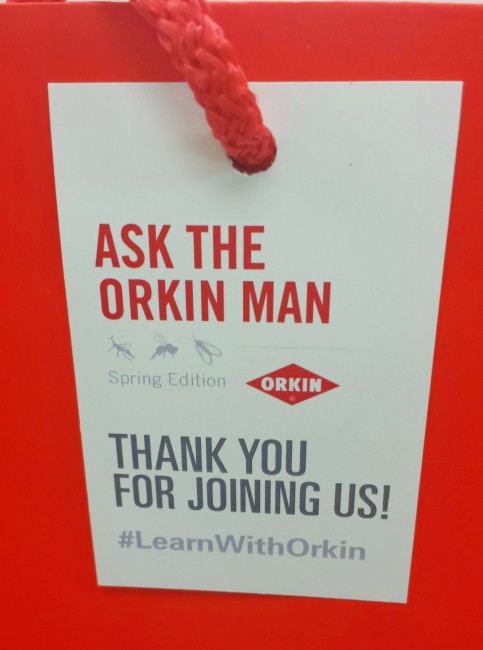 I hate bugs. Like…really hate them. I might be big in stature and brave when it comes to a lot of things but seeing a cricket jump across my pillow during a recent camping experience had my literally shaking in my tennis shoes. So when I was invited to learn about how to keep bugs away from Orkin specialists, I was intrigued. I thought surely there would be no bugs at a get together about pest control, right? I was wrong.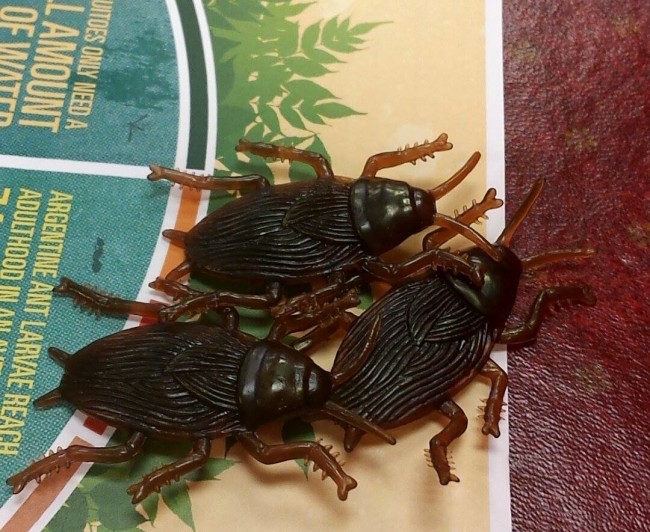 Ok so these roaches were plastic (but they looked really real in person) however they did have real bedbugs there. And one brave/crazy blogger let the bed bugs feed on her!
There were bugs there and I was a little lot scared, but I hung in there because we were learning some really important stuff. The best thing I learned was how to protect myself from bugs when I travel. As you can tell from my blog, I do a fair share of traveling and it always makes me squeamish to think of the possibility of bugs being present. I tried not to think about it because I didn't know where to look or what I was looking for. But now I do!
Here are Orkin's 5 ways to SLEEP soundly while traveling:
Survey cracks and crevices for signs of an infestation.
Lift and look for all bed bug hiding spots.
Elevate your luggage on a rack away from the bed and the wall.
Examine your luggage carefully while repacking and when you return home.
Place all dryer safe clothing from your luggage in the dryer for at least 15 minutes at the highest setting when you return home. (Bugs, specifically bed bugs, are killed after spending a short time at a temperature over 122 degrees.)
Has all the bug talk made you squeamish about traveling? I'm here to help! Enter the giveaway below to win a Orkin pillow encasement pillow case perfect for taking with you on a trip. You don't want any creepy crawlys crawling around your head, do you???
Since it's Spring and the bugs, like the blossoms, are now in bloom, think about calling the pest control company that has been in business for over 100 years. Orkin impressed me with their knowledge of bugs and pest control, but also with their visible passion for cleaning homes and making sure bugs are gone for good.