My family was given complimentary and discounted tickets to visit Busch Gardens in Tampa, Florida. All my opinions are my own.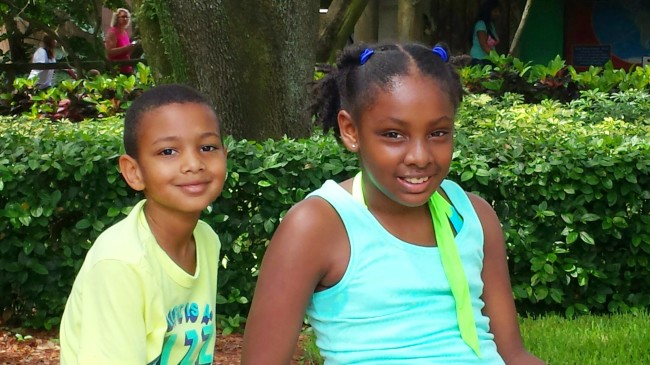 My family has spent lots of time in Florida. We have frolicked in the sand in Palm Beach and Destin, spent some time relaxing in St. Augustine, and of course made our way through the theme parks of Central Florida. But we have never ventured to Tampa in general and Busch Gardens in particular. And boy were we missing out! Visiting Tampa with kids is a blast! One of my favorite family experiences was spending the day at Busch Gardens.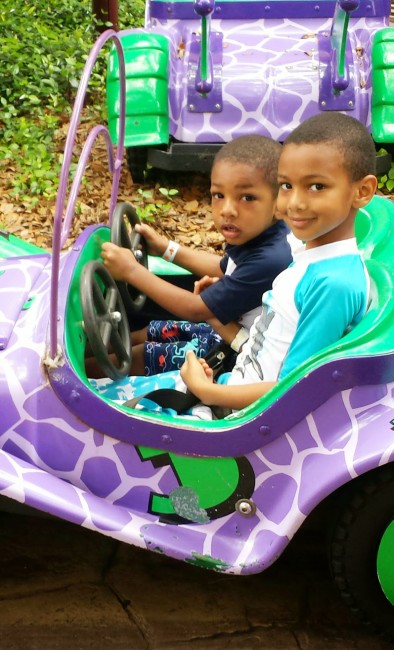 In addition to my family of six, we were blessed to have seven additional family members join us. Our crowd represented all ages from toddler to teen to senior and everyone found something they liked. We ate like kings. We rode roller coasters. We laughed and played and ogled over animal. We had so much fun we ended up closing the place down!
Planning a summer vacation or looking for a new place to visit with your family? Think about popping down to Tampa for a visit to Busch Gardens!  Here are 5 reasons you should go to Busch Gardens:
The animals. Get up close and personal with animals of all kind.  From alligators chopping their way through swamp grounds to birds of every feather flying around, there are so many animals to see here. I didn't realize that Busch Gardens was as much a zoo as it is a theme park.
Great learning opportunities. I was surprised how much my kids were learning while they were having fun running through the park. Learning the differences between mammals and reptiles, exploring animal habitats, watching how fast a cheetah could run and reading every.single.fact.card on every.single.animal, the kids left Busch Gardens with more information than they came there with. Want some more in-depth education, go to Zoo School!
The BEST roller coasters. My eight year old daughter is a roller coaster fanatic. This girl is not scared of anything but there were a couple roller coasters that even she gave the side eye to. Busch Gardens has some astounding roller coasters that look like engineering marvels. It was great that they had some roller coasters just for the little ones. Even my 2 year old could ride Air Grover. My five year old was finally tall enough (over 42″) to ride a "real" coaster too! The Scorpion had a great 360 loop but wasn't too crazy for the little guys.
Really good food. My family splurged on the All Day Dining Pass during our visit to Busch Gardens. Instead of trying to spend as little money as possible on kids who are constantly hungry and thirsty, we basically pre-paid for all-you-can-eat drinks and food at select restaurants in the park. Every time we went through a line we could grab an entree, side or dessert, and a drink. It was fantastic! I didn't have to get annoyed when one kid dumped their drink, or another decided they really wanted BBQ instead of chicken. We spent a huge chunk of time visiting each other outside Zambia Smokehouse and people watching while the kids got wet from the splashes from SheiKra. Delicious food and cold drinks that kept coming. And don't forget the desserts! Yum!
Lots of extras. Be sure to check out the special events that are scheduled throughout the year at Busch Gardens. When I was there, the Food and Wine Festival was going on and that included some great concerts as well as gourmet food and wine stands. Jack Hanna also visited Busch Gardens recently! Most of the special events are already included in your ticket price too! Summer Nights will be starting June 27, 2015, so that might be another good reason to check out Busch Gardens.
Have you visited Busch Gardens? What was your favorite part?