If you aren't watching the Rio Olympics, you should be.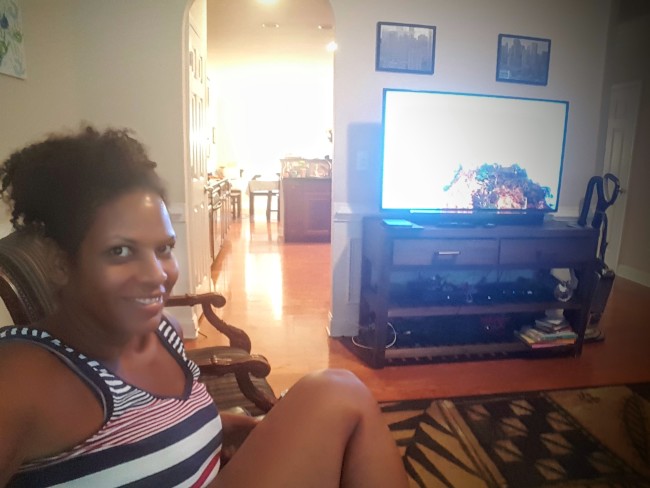 The lessons we can learn from the Rio Olympics, and all Olympic Games, are immense and eternal if we can open ourselves to them. You do not have to like sports to like the Olympics. You don't have to be super patriotic or nationalistic to like the Olympics. You just have to have an open mind to see the beauty and strength and heart that every athlete posses. You have to be open to seeing the pained anxiety on the faces of their parents in the stands. You have to be open to the pure, unadulterated jubilation of their teammates when a win, or personal record, or any individual goal is achieved. The Rio Olympics have been awe inspiring and I'm so grateful to be able to experience them, even if it is just from the comfort of my couch.
One of my little known personal facts is that I was invited to try out for the Women's Basketball National Team from which they would pull the Olympic roster for the 1996 Olympics in Atlanta. I was a bit too young and didn't make the team. When the 2000 games were being discussed, after 4 years playing college ball I was just too old and banged up. And honestly, I was a good basketball player, maybe even a great one, but I never played at an Olympic level. And that's OK. I can still say I participated in the Olympic Trials. I can still say I was part of the Olympic machine at one point in my life.
5 Lessons from the Rio Olympics
The Rio Olympics are exciting to watch but they can also inspire us to do things in our own lives. What could you do if you lived your life like an Olympian? What could you achieve if you powered your own dreams, or those of your kids, like an Olympian? Here are five lessons I learned from the first week of the Rio Olympics and am working to instill them in my family's everyday life.
You are never too old or too young for greatness. Gymnast Simon Biles is 19 years old. Table Tennis player Kanak Jha is only 16. Allyson Felix is 30. Anthony Earvin is the oldest swimmer to win a gold medal at 35. Equestrian Phillip Dutton medaled in the Rio Olympics, his sixth, at age 52.
Dreams are always worth going after. No matter if the dream is repeating as Olympic champion like Allyson Felix or if it is running a 5K in your neighborhood, it is worth it. Just start taking the small steps to make it happen.
No dream is too big. What fire is in your belly? What is that one thing you would do if you weren't afraid? It's not too big. It's not too much. It might seem overwhelming but start anyway. Do it anyway.
You have greatness within you. While we may not be able to run a sub 22 second 200 meters, we all have a unique kind of greatness in each of us. Tapping into that greatness, and perhaps even more importantly, believing in that greatness is our job as human beings. Do you believe you are worthy of greatness?
Leave it all on the floor. Don't hold back. Don't put your light under a bushel. Playing small doesn't serve the world. Put your all into all you do. Leave it all out there. Don't look back at the end of your life and wish you had tried harder.
I have encouraged my kids to get involved in sports because I want them to feel that rush of greatness when they do something they never thought they could do. They have been on the swim team, played soccer and basketball, and have gotten into running.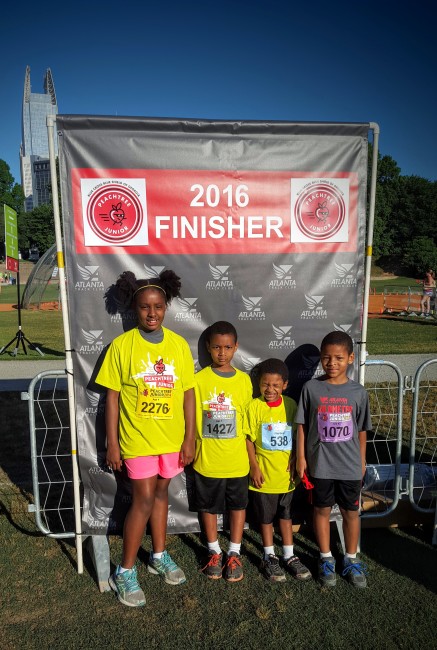 Watching track and field athletes like Allyson Felix blow around the track like they have a motor attached to them is amazing for all of us to watch. I wonder if my little runners will be able to ever be that fast. In reality though, it doesn't matter if they become super human fast like Allyson, it just matters that they try and give it their all. And that goes for on and off the field/track/court/pool. I want to do all I can to power their dreams, whatever they may be.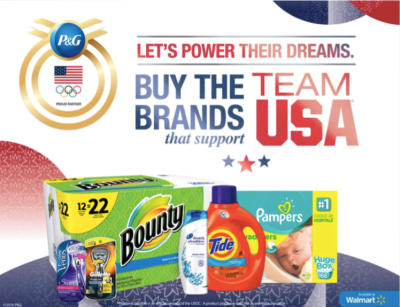 Proctor & Gamble is doing what they can to power the dreams of the awesome athletes of Team USA at the Rio Olympics. From Allyson Felix to Simone Biles to Dana Vollmer, P&G has been supporting their dreams, their training, their hard work that has gotten them to the epic moments they are experiencing (and will experience) at the Rio Olympics. And you can support them too! Buy the brands that support Team USA by shopping for P&G products at Walmart. P&G products are available at Walmart for an everyday low price.
I was sent a package of Bounty® Select-A-Size® super rolls which I immediately put to use during the opening ceremonies of the Rio Olympics last week. My family gathered in the living room for the very rare occasion of having dinner while watching TV.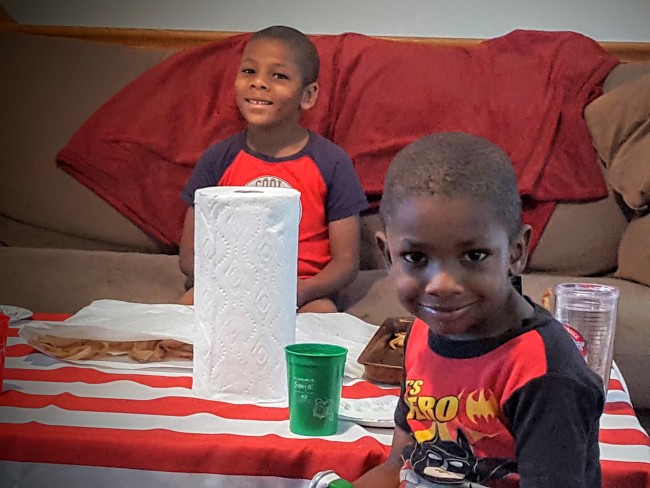 The kids loved the pageantry of the opening ceremonies and begged to stay up to see the parade of nations. They made it to see the Americans walk in and then sleep forced them to head to bed. The Bounty towels worked well to quickly soak up the milk that was spilled and the pizza sauce that somehow got on the wall as I cleaned up our first Olympic viewing party.
Are you watching the Rio Olympics? What lessons are you learning?