I wanted to give you a give update to the 4 week challenge I started recently. Since the kids are back in school (even if that just means 9-12) and I have a tad more time on my hands, this seemed like a great time to slim down. I have some very stubborn "baby weight" that won't come off. (It is probably more like ice cream/pizza/M&Ms weight but no need to get specific.). The good news is that I lost some weight…2.4% to be exact by eating less and working out more.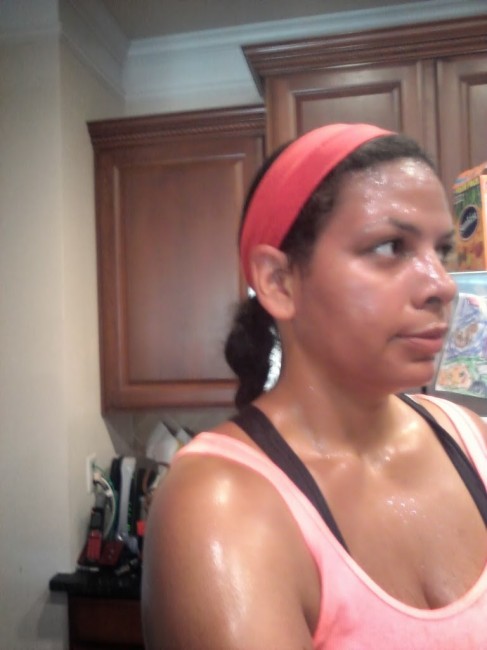 Me after a run
I joined in a DietBet which means I'm "betting" I can to 4% of my body weight in 4 weeks. I am on track! I am super competitive so the thought of losing the $25 I paid to join the "bet" keeps me working out. I've been running and getting in workouts when I can. Unfortunately my Fitbit has stopped working. (It is over 3 years old so it is to be expected.) I might break down and buy a new one because it's a great motivating tool. The Fitbit Aria scale Verizon sent me to review is great for keeping me honest. It records every time I step on the scale and graphs it on the web. I hate having the line go up so it motivates me to not overdo it. And this is not a scale that you can fool. No leaning back on your heels to get an extra 1/2 pound. I mean…not that I'd do that anyway.
Basically, I'm starting to see results. Weight sure is much harder to take off than it is to put on though! Geez! What are your weight loss secrets?