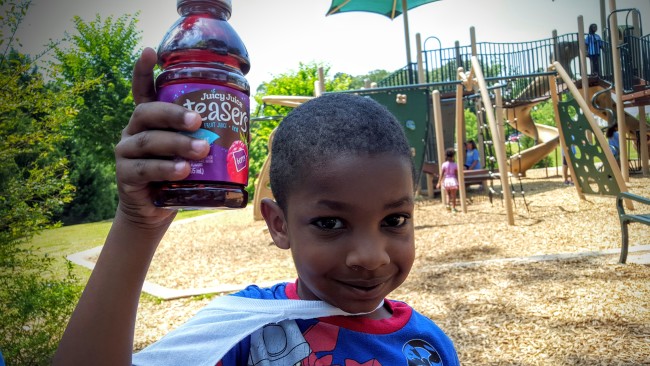 With Memorial weekend upon us, summer is officially here. And I was determined to start it out with a bang by hosting the best play date ever. Nothing says summer to me like getting group of kids together at the park and running them ragged so they fall asleep in their soup. Yes! Sure I could have a play date at my house but having a bunch of kids tear my house apart while their moms may or may not be totally judging me is something I chose to pass on. It was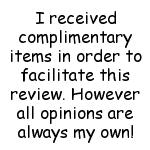 tempting but I decided to host this play date at a local park.
I invited the moms from one of my moms' groups, Atlanta Mocha Moms, for an afternoon play date to celebrate school being out for summer. I kept their expectations low so I think they were all pleasantly surprised when I was there on time and with snacks and drinks!
Having the best play date ever at the park is something anyone…and I mean anyone…can pull off. Below are three simple tips to keep in mind. And if you insist on being the super mom who would rather have everyone over to her home, the tips work there too. I'll just hate you a little bit. Wherever, however, whenever you have your play date, I promise not to judge you…as long as you invite my crew and I. 
3 Tips for Having the Best Play Date Ever
Only invite moms you like. This seems like a no brainer right? But you'd be surprised. Don't let your kid persuade you to invite the kid they sit next to in class if that kid's mom is so pretentious she makes you want to hurl. Stick to the moms you like, the ones you want to talk to more, or even the ones you don't know that well but get a good vibe from them. It will make the afternoon go so much better if you actually want to be there. And let's face it, play dates are as much for the moms as they are for the kids.
Have drinks. Whether you are at the park or your own home or anywhere in between, make sure you have drinks for everyone. It is summer and people get thirsty! I was sent some of the new Teasers drinks from Juicy Juice and I brought them to a play date I hosted at a local park for the Atlanta Mocha Moms. The great thing about these drinks is that the moms liked them as much as the kids. They are part juice and part tea and all awesome. And with only 70 calories in each bottle, no one had to worry too much about injecting too much sugar into the kids or themselves. The Peach and Berry were both big hits with everyone. (Click here for a Teasers coupon.) Having cold water bottles (plastic or reusable) is also smart during these hot summer months. Your mom friends will thank you.
Have an end time. It's tempting to tell friends that you'll be at the park or playing at home all afternoon so they should stop by whenever. But in reality, your kids will not make it out there all afternoon. They will get bored and you'll get annoyed they keep asking when will their friends be there. Let people know you will be there for a two-hour time block so they know to not be too late or they'll miss you. Also, if you did invite one of those annoying moms, you'll be glad for an out after a couple hours.
Whether you are hosting the backyard bash to end all backyard bashes or you are looking to be queen of the playground or you are simply determined to have the best play date ever, I wish you luck. The bottom line is that play dates allow us to connect to other moms in the same season of life. We may not have much in common except that we all have rising 2nd graders (or whatever) but for one afternoon that's enough.
Here's to the best summer and the best play date EVER!