My family and I love using Fandango and heading to the movies. Sometimes it's all of us at a showing.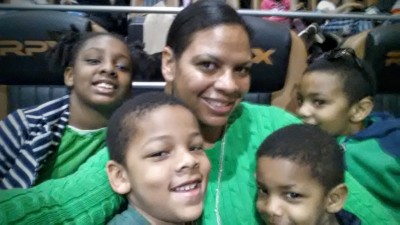 Sometimes it's a special event and I get to have a one-on-one date with one of my kids.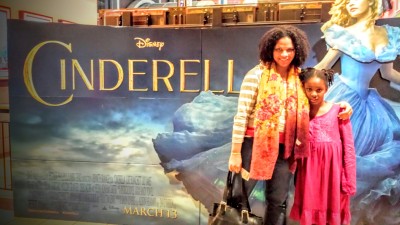 Sometimes, it's a date night with just the hubby and I. Woohoo!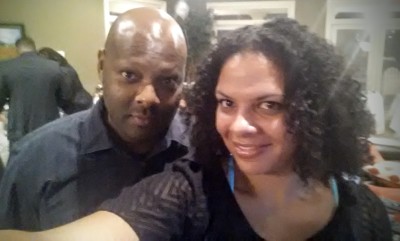 And sometimes, every once in a while, I sneak away to enjoy a movie all by myself!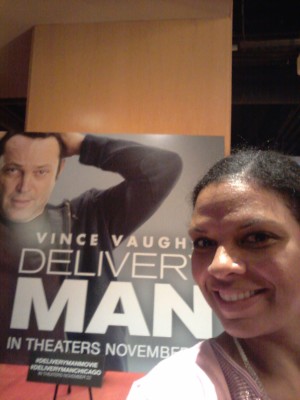 But no matter how many of us are present, going to the movies allows us time to relax and lose ourselves, if only for an hour or two, in a story that excites, informs, or just plain entertains us.
Want to win a $100 Fandango gift card to go to the movies with whomever you want to go with? Keep reading to enter this easy giveaway below!
Even before I was a member of the Fandango Family team, I used Fandango.com to buy tickets ahead of time. If I have put down money on a show, nothing will stop me from going. Plus, they always have extras and loads of information on the movies so I can know which one to choose.
Now that temperatures are getting cooler and summer is officially over, now is the time to look forward to the many movies that are coming into theaters this season. While good movies are definitely a great reason to head to the movies, there are also other things that will draw me out to the theater this Fall. Check out why I'll be going to the movies this Fall.
19 Reasons to Head to the Movies this Fall
Rainy/Cold day alternative. Going to the movies is a great activity for a rainy day that occupies my kids and doesn't tear up my house. Win/Win.
Popcorn. Yeah I know how many calories is in it and I still get it. Oh well.
Hotel Transylvania 2  Coming out this weekend (Sept. 25) this scary/not-scary movie is great for kids and their parents who liked the original. Besides Andy Sandberg AND Mel Brooks voice some of the characters. It has to be good. (PG)
Maze Runner: The Scorch Trials This movie just came out this past weekend and did bonanzas at the box office. While not a movie for my 8 and under set, I think this would be fun to "sneak" out to see while the kids are in school! (PG-13)
Moms. Night. Out. We don't get out often, but when we do, movies are great places to go!
Pan Hitting theaters October 9, Pan will give us the back story of Peter Pan and we will find out how he ended up in Neverland anyway. Plus, buy your ticket on Fandango and you'll get a free song download. (PG)
Goosebumps Since I'm always trying to get my kids to read, I'm using the opening of this movie, which hits theaters October 16, to encourage my kids to read the Goosebumps series. And I love Jack Black!  (PG)
Date nights. Sure it's so passe to go to dinner and a movie but sometimes those simple pleasures are all parents need. You can take your fancy nights out…I'll take a Coke Zero, lightly buttered popcorn, and my husband by my side any time!
The Hunger Games: Mockingjay – Part 2 While I'm not a Hunger Games fan per se, the hype that is involved in this new installment is amazing. It comes out November 20, but tickets will go on sale at Fandango.com a full seven weeks prior to that (on October 1 at 12 pm EST). Anyone buys tickets on Fandango in the first 24 hours of the pre-sale will also get a digital download of Mockingjay – Part 1 for free! Want to up your Hunger Games knowledge (like me), check out Fandango's "Hunger Games" Guide here.  (PG-13)
Jem and the Holograms Now this is  one for me that I might take the kids to as well. I remember watching Jem and the Holograms as a young kid and can't wait to see this live-action reboot coming out October 23 (limited release).  (PG)
Time to sit. As a mom, I don't get time to sit down and not multi-task most days. Going to a movies means I get to just sit. And do nothing but watch the movie!
Tech-free time. In addition to getting to sit down, I am also forced to give up my social media habits for the duration of the movie. Twitter and Instagram can get along without me for a short time. I guess.
The Peanuts Movie Since this movie comes out a few days after my birthday, I expect this could be a birthday present everyone will enjoy. The whole Peanuts gang in 3D? Yes please! (G) Check out the #SnoopySpotting sweepstakes on Twitter and Instagram to win a trip for two to the Hollywood premiere!
The Good Dinosaur I love Pixar. Their films are always so well done and are as fun for adults as they are for kids. So I'm stoked their new movie includes my sons' favorite animals: dinosaurs. This movie roars into theaters November 20. 
Bonding time. Spending time together at the movies is great. But the hours (and days) we spend talking about the movie after the fact is really the key thing. Seeing a movie can open up a whole conversation between my kids and I.
Costume ideas. Halloween is coming sooner than later and the movies are the best place to look for cute, funny, family-style costumes. Check out these villain costume ideas!
Star Wars: The Force Awakens Everyone, and I mean everyone, is talking about the incarnation of the Star Wars saga which comes out December 18. While I'm pretty much a Star Wars newbie, I have a few months to catch up with the Star Wars fever that seems to have taken hold. I want the Force to be with me!
Me time. I love spending time with others at the movies, but I have no problem going by myself. In fact (don't tell anyone), I sometimes prefer it. I don't have to share the popcorn and I can sit where ever I want. It's a little treat I don't allow myself enough.
Free tickets! Everything is better when it's free. Enter the easy giveaway below to win a $100 Fandango gift card to purchase tickets to whatever movies you want to see!