At the TravelingMom Retreat this year, I was given the LUMIX ZS60 digital camera. I was a little intimidated. All the buttons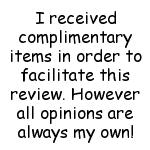 and features and possibilities made my head spin. I found myself thinking 'isn't my phone camera good enough'?  But with some help from my fellow TravelingMom writers as well as the PANASONIC team, and just some good old fashioned trial and error, I figured it out. And I came to the conclusion that this camera was everything I didn't know I needed. Its 18 megapixels, mega lens zoom, WiFi and ultra HD video now makes me so happy!
PANASONIC LUMIX point-and-shoot digital cameras are known for their reliability and innovative features. The LUMIX ZS60 stands up to that high ideal. It is portable and so makes a great travel camera, but it also gives traditional camera enthusiasts the feel of a lens-mounted control ring. The thing I love most is the super easy WiFi connection and easy upload. You can even control the camera with your phone! The next-generation flexibility that 4K video and 4K PHOTO modes bring are also super cool.
To break it down, here are the 12 reasons why the LUMIX ZS60 is the digital camera you need to take your family photograph skills to the next level.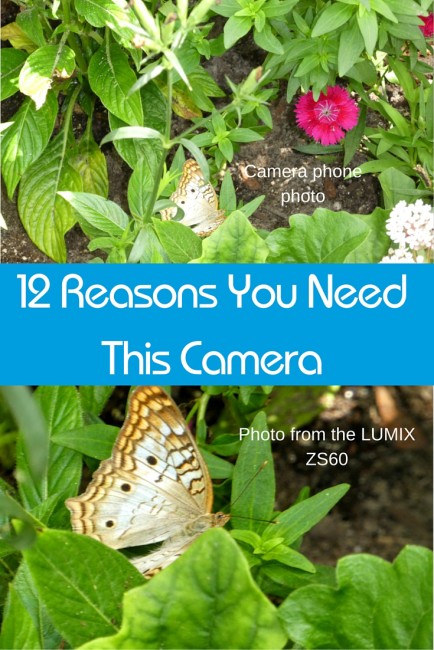 12 Reasons You Need the LUMIX ZS60 Digital Camera
Super Sharp Video. With 4K video capture, you get four times the resolution of traditional (1080p) video. The LUMIX ZS60 gives you clear, sharp, and beautifully detailed video.
Built-In Stability. PANASONIC calls it their HYBRID O.I.S.+ (Optical Image Stabilizer) but to me it means that my handheld video isn't blurry anymore. The camera has 5-axis correction the continuously compensates for the movement of the camera (and my hand).
Level Shot Function. This cool feature maintains the horizon even if the camera is tilted.

Compact. The LUMIX ZS60 travels light. It is small, weighs no more than most digital cameras, and fits nicely in my purse.

Impressive Lens. The LUMIX ZS60 has a lens that zooms in from 24mm to 720mm, which is a 30 times zoom. I honestly don't know enough about cameras to know what all the numbers mean, but I know that this lens keeps me close to the action from practically any distance away.
Works Well in Low Light. Since some of the best photos of my kids often happen in the dark, I love that this camera can deliver bright photos full of color even if the light isn't the best. The 18.1-megapixel high sensitivity sensor apparently helps do this so well. It even integrates a Starlight Auto Focus so you can take better photos of the night sky.
Fast Focusing. When the kids are doing something cute, they don't hold their positions while you wait for your camera to auto-focus. With the LUMIX ZS60 you don't have to worry about that. They call it "Professional High-Speed Auto-Focusing" and it just means that the focus mechanism works in one continuous movement for faster focusing, as well as increased stability while you shoot.
4K Live Cropping. This is one of the features you don't know you want until you see it. The 4K Live Cropping lets the recording frames move while the camera stays in a fixed position. This gives you greater stability while panning or zooming while recording video.
View Finder You Can See. Seeing is believing. I don't know how many times I have snapped a photo with my phone and not been able to see it because of the bright sunlight. The Live View Finder (LVF) on the LUMIX ZX60 provides for improved framing and viewing of photos and video even under harsh sunlight.
Professional-like Lens Ring Control. The DSLR-like lens ring control makes me feel like a real photographer. It can be used as a manual aperture control, shutter speed, zoom and focus, and it can be easily customized to your favorite settings. Honestly, I use the auto setting almost exclusively but it is fun to play around especially if I'm trying to get a shot.
Focus images AFTER taking them. Capture now, focus later. Genius! The 4K technology enables users to refocus images after they are captured. Simply take a photo, review the image on the camera's LCD and touch any portion of the photo to refocus. It really is that easy.
Never miss a photo again with 4K PHOTO.  The LUMIX ZS60 lets you take ultra high-resolution video at super fast 30 frame per second and then you can pull the exact frame you want to create one still image. Instead of taking one photo in one second (and even that is hard), you take 30 of them in one second.
The PANASONIC LUMIX ZS60 is available at retailers across the country. Or just buy it online and get a free travel pack. Retail cost: $449.