Dear Kindergarten moms,
I'm one of you. Again. My youngest child is entering the hallowed halls of elementary school tomorrow. He's totally ready. He's got his backpack packed and his lunch made and we've met his teachers and bought all the supplies. It's me who's not ready. It feels like I should be…but I'm not.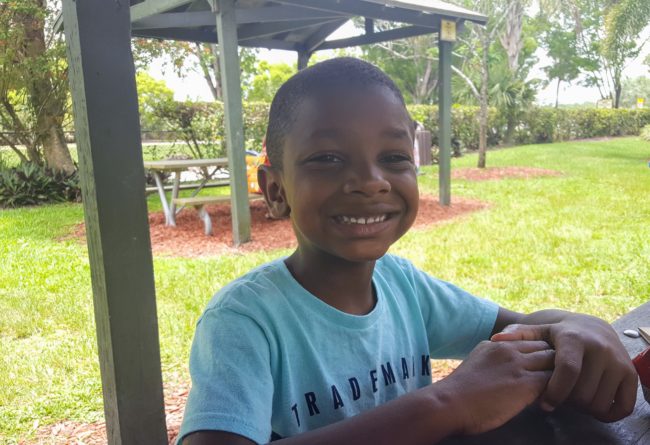 This is a big transition. Do you feel it? I've been focused on how many glue sticks I had to buy for my kids (68 by the way!) and setting up the PTA meet-and-greet and making sure the kids all had shoes without holes for the first day (at least) that I haven't allowed myself to feel the bigness of this life transition. My baby is going to kindergarten. That. Feels. Big.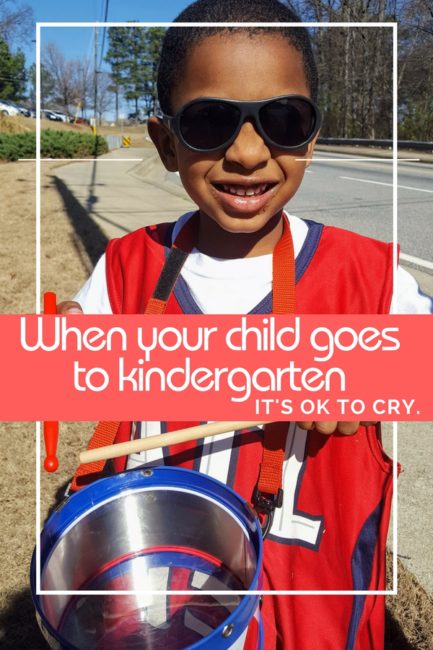 [Read more: I don't want him to go to kindergarten.]
Here's what I want all kindergarten moms, including myself, to know:
Kindergarten moms, it's OK to be sad.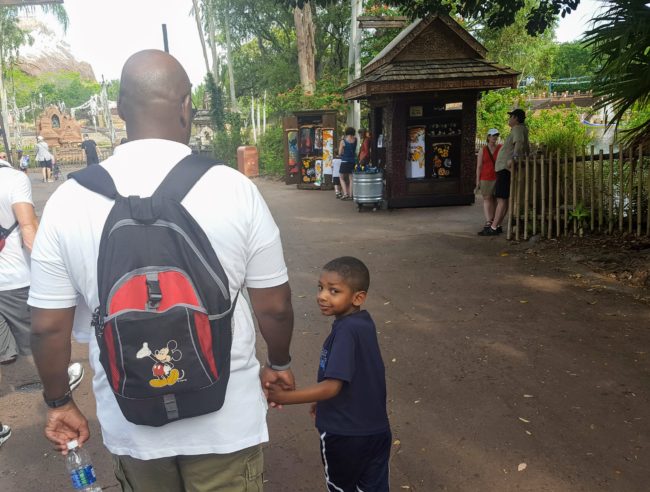 I'm sad. I've been shedding tears thinking about this day for two years. I'm used to being a mom of little kids. I'm used to being a preschool mom. I'm used to having a buddy to tag along with me. I'm used to rushing through the streets to not be the last one in the carpool line at noon. Now, I'm not that mom anymore. My little guy will have lunch with someone else. Every. Day. He will ride the bus. He will make friends and I won't know the friend's mom. He will start to find out there's a big, wide world beyond mommy. And that makes me sad. But I think it's OK to be sad.
Kindergarten moms, it's OK to be excited.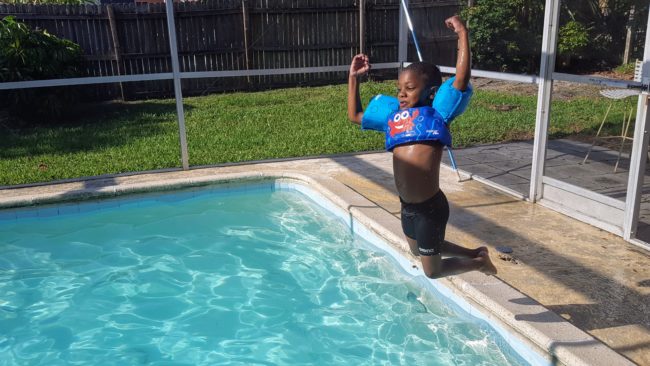 Even though I'm feeling a bit heartbroken, I'm also feeling guilty because I'm excited too. Thinking about the idea that I'll have from 7:00 to 2:30 on my own every single day is mind blowing to me. I could vacuum. Or go to the movies. Or clean the kitchen. Or meet friends for lunch. Or finally put up those pictures. Or sleep. Sleep! I plan to write more and hopefully that turns into more money in my pocket. I think that's OK to be excited about all of that.
Kindergarten moms, it's OK to cry…or not.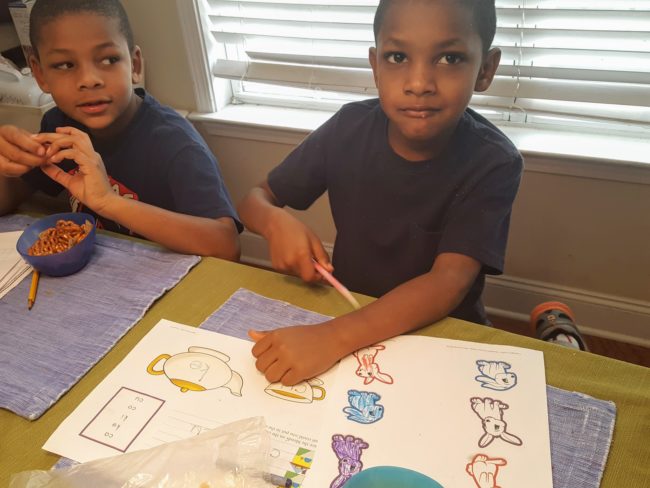 Maybe you're crying out of sadness. Maybe you're crying out of joy. Maybe you aren't really sure where the tears are coming from and you don't feel like analyzing them right now. That's OK. Just cry. There's a line in an old folk song my sisters and I sang as a kid that goes, "show me your frown, make it sad like a clown. It's OK. You can frown. It's OK with me…when you're down." Just do your best to hold off the tears until after you drop your child off. No use having both of you cause a scene. And by the way, if you don't feel like crying, that's OK too.
I want all my fellow kindergarten moms to know I'm with you. I'm right there on this emotional roller coaster with you. It might make me nauseous one minute and then yelping with the thrill the next. But I'm here. I'm buckled in. I'm not getting off.
So if you see me this week and my eyes are red, smile and know I'm trying to hang in there. If I look like I just lost my best friend, it's because I kind of did. I'll miss my little guy. And I'm not going to pretend I'm OK with this transition today. I will be OK…but just not today.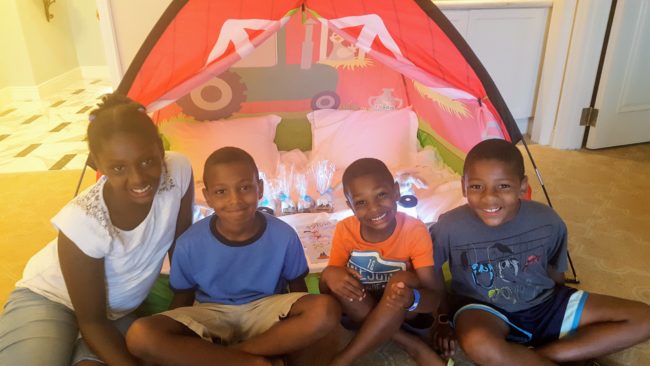 There is another post for another time on the joys of children growing up and how amazing this journey of parenthood can be. My heart is full to overflowing when I think of these four children I've been blessed with. But for today, I'm just a kindergarten mom who's dreading the first day of school.
Love,
Maria