I had a blast driving the Kia Sorento last month. I normally drive a minivan.  It's OK.  I know I'm a walking stereotype (sans the mom jeans thank you very much) but with four kids there are not many cars that fit all of us.  I thought I was doomed to drive a minivan forever.  And then I
test drove the Kia Sorento.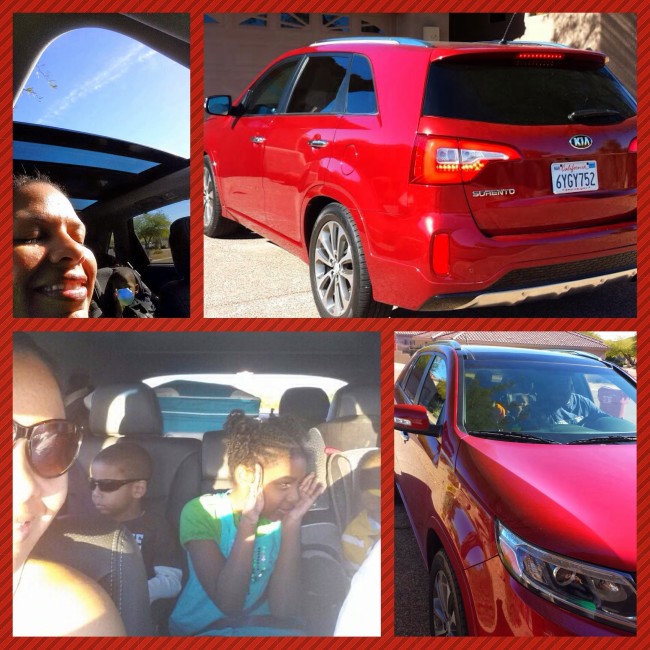 During my
Arizona Adventure
last month, the nice folks at STI Drive Experience let me try out a brand new 2014 Kia Sorento while I was there. Honestly I was skeptical about it fitting all my family (including 3 car seats) and all our bags, but when I saw the picture of this candy apple red hot rod of a family car, I had to give it a try.  And I'm glad I did.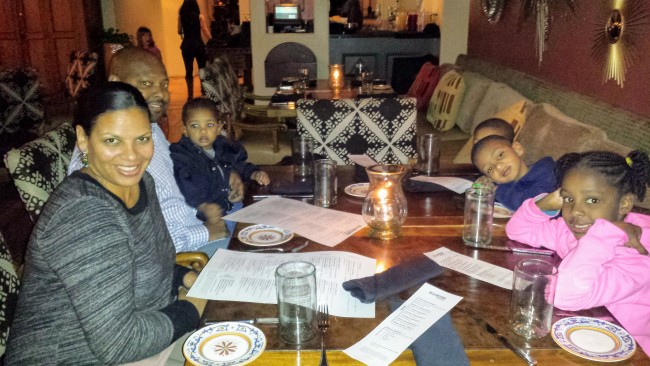 Kia Sorento: Seating for seven
I liked the way the Kia Sorento let's you fold down one seat in the third row to allow for more storage.  The second row held two car seats and my oldest daughter comfortably. I don't think it would have fit three car seats but I'm guessing there aren't a ton of families who need that.  The leg room in the second row was impressively generous and since it seats 7, we could even have my mom drive with us.
Kia Sorento: Technology upgrades
The Kia Sorento is very similar, in my opinion to the
Kia Soul
, which I dubbed the cool kids car.  The main difference is that 7 people can fit in it!  It has a push button start which made me feel like a I was in a race car even if Princess Song-A-Long was playing on the fantastic sound system.  It is also very tech savvy with updated navigation, satellite radio, extra outlets and even a dedicated iPad charger.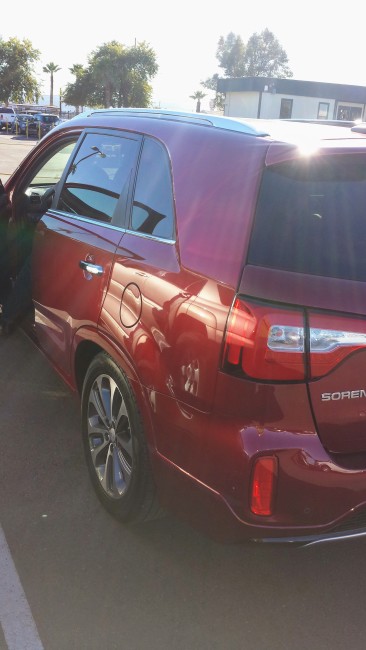 Kia Sorento: Safety features
This crossover SUV is not just a "pretty face" though. It has some upgraded safely features I really like. The blind spot detection on the rear view mirrors and rear view camera are very useful additions and are especially helpful for moms who DWK (drive with kids). The panoramic sunroof was very useful too, particularly in sunny Arizona.  Somehow it let some air in but didn't mess up my hair.  Love that!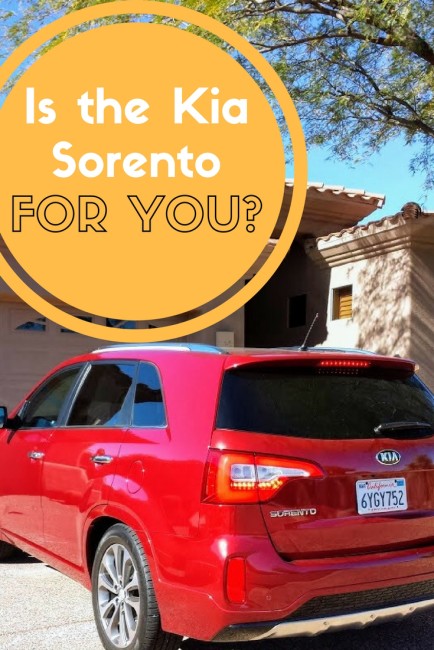 Overall, the
Kia Sorento
is a family car for anyone who doesn't want to drive a family car.  I think it would work particularly well with families with older kids who can climb in the back and buckle themselves in.  This car can seamlessly go from car pool to date night.  It has a smooth ride and is surprisingly fuel efficient (20 city/26 highway).  And it starts under $25,000!  I highly recommend you to check out the crossover SUV Kia Sorento especially if you are in the market for an updated family car.