Thinking about a club level splurge? If you are staying at the Ritz-Carlton Grand Lakes Orlando there are many reasons you should! It's not just about looking cool and feeling exclusive at this hotel. Families especially will find significant value by upgrading to a club level splurge during a stay at this top-of-the-line luxury hotel.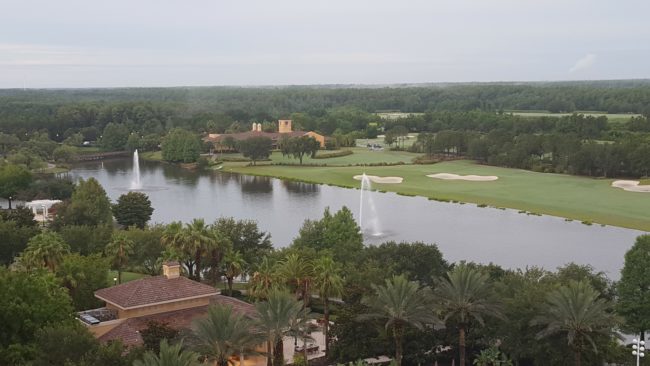 Since a club level splurge at the Ritz-Carlton Grand Lakes Orlando can add a significant cost to your stay, you should know why it's worth it. The resort hosted my family for a recent stay and we were able to experience club level at this luxury hotel for the first time. Whether you are in Orlando to visit any of the theme parks, or just for a family getaway, this hotel has everything families need. And adding a club level splurge will take your vacation to the next level.
9 Reasons this Club Level Splurge at Ritz-Carlton Orlando is Worth it
 1. Food and drinks.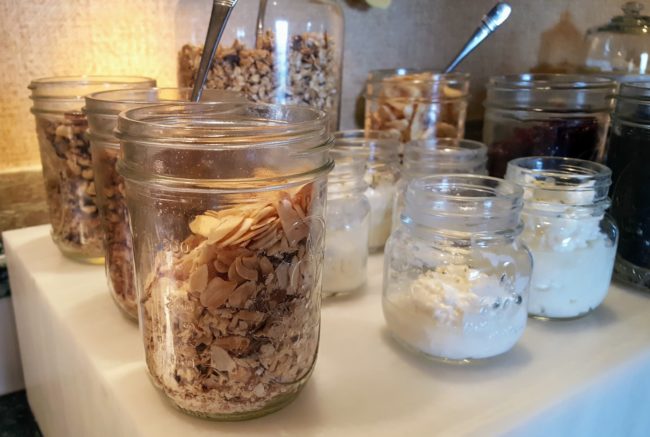 Eating and drinking in Orlando can get expensive, so when you stay on the club level you get to take advantage of four food presentations each day. The food is served buffet style and is artfully displayed and quite tasty. The food presentations include a full breakfast, casual lunch, nightly hors d'oeuvres, and  spectacular dessert display. There are also complimentary beverages throughout the day including juice, water, soft drinks, as well alcohol.
 2. Clothes pressings.
Have you ever gone to a luxury hotel and realized the one dress you brought to wear to a nice dinner is a wrinkled mess? You don't have to here! You can take advantage of the ability to have up to two complimentary pressing items per day.
 3. Ritz Kidz Club.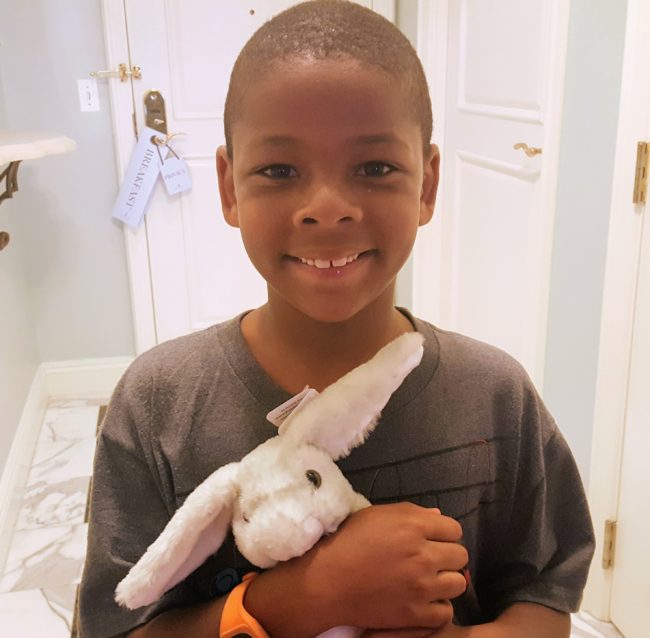 One of the best perks of paying for a club level spurge for families is that you can register your kids for the fantastic Ritz Kidz supervised child care center for up to 5 hours per day for up to 3 kids. And it's free! Just be sure to register in advance as the sessions do fill up quickly. (By the way, all guests at the Ritz-Carlton Grande Lakes Orlando get to use the Ritz Kidz club for two hours per day for up to two kids for free.)
 4. Premium drinks.
Whether it's having a glass of wine after a long day, a mimosa for breakfast, or a cold beer with lunch, sometimes a premium drink can be just the thing you need. However, for me, I'm always wary of paying the sometimes exorbitant prices at hotels. The club level lounge is stocked throughout the day with every kind of drink you could possibly want. Don't see something? Ask the fabulous club level staff and they will do their best to get it for you.
 5. Kids food is available.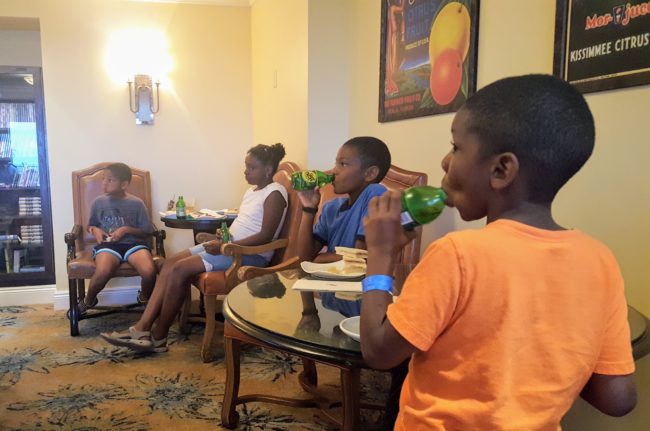 Do you have picky kids? Hate spending $10 on a lunch at a hotel restaurant that they won't even eat? You don't have to! Just go up to the club level lounge and ask if they have some special kids orders available. When we were there, we were given turkey and cheese and peanut butter and jelly when we asked for food the kids would like.
 6. Access to a private concierge.
You may need tickets to a theme park, help planning a special occasion, or just pointers for navigating Orlando and the concierge is there for you.
 7. Amazing view.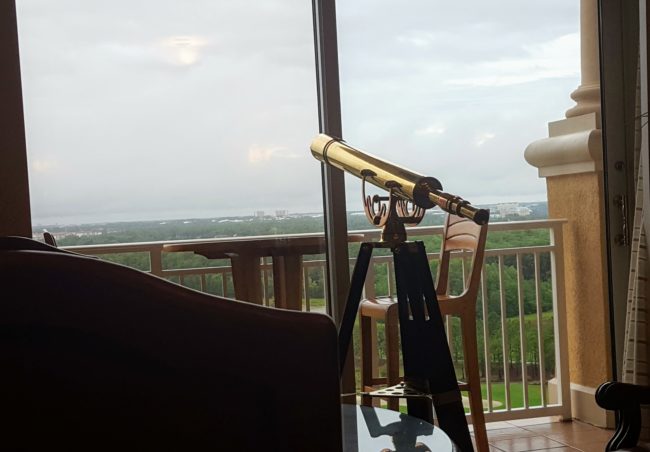 This view is more than just pretty! One of the coolest things by staying at the Ritz-Carlton Grande Lakes Orlando is its vicinity to Walt Disney World Resort. The club level, located on the 14th floor, offers terrific views of the fireworks at Disney World. Look for the fireworks nightly at 9pm and 9:30pm.
 8. Kids' area.
The Ritz-Carlton Grande Lakes Orlando looks out for their youngest guests! The club level lounge has a special kids area with TV playing kid-friendly movies, pint-sized chairs, and plenty of board games to keep the kids busy.
 9. Take food with you.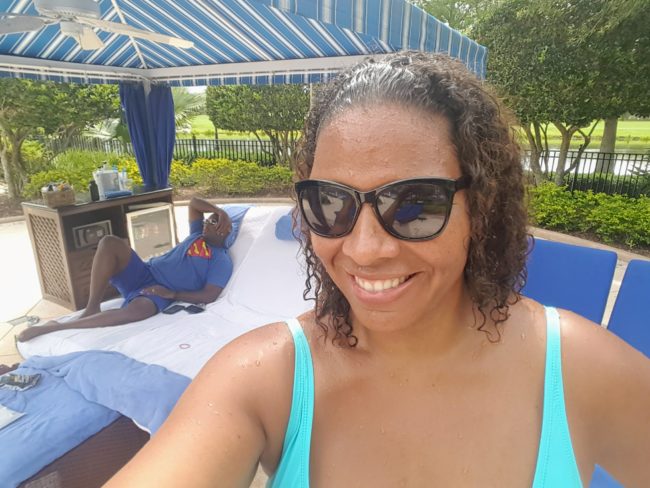 When you go for a club level splurge, you should expect all the extras. One of the extras that is especially helpful for families is that they are pleased to offer to go containers. Take some lunch down to the pool. Bring a few kid-friendly snacks to the theme parks. Or maybe snag some dessert while your husband stays in the room with sleeping kids. If you have food allergies in your family, let the club level lounge staff know and they will do their best to accommodate you. They even baked a special batch of chocolate chip cookies just to make sure there was no contamination by nuts.
Want to see more of our trip? Check out this quick video: