This post is sponsored by CommDoc.  I truly believe this is a great time and money-saving service or I would not have shared it with you. No opinions were swayed in the making of this post.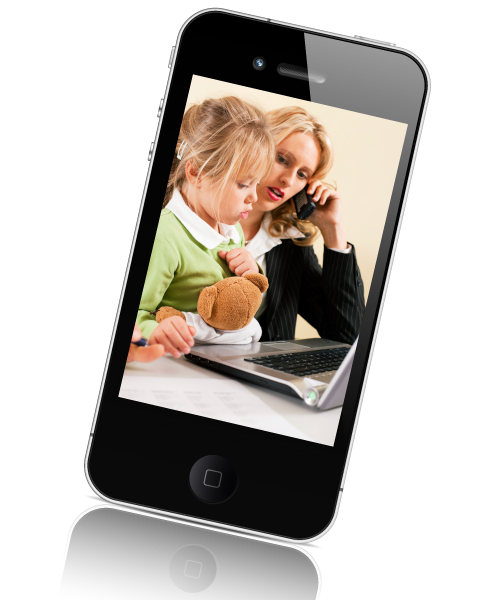 I don't know about you but I don't like going to the doctor.  The only thing that's worse is packing up four kids to take one of them to the doctor.  Most of the time I know what the problem is but I just need reassurance from the doctor that my thoughts are correct.  Nearly every time I am.  I am lucky to have "good" insurance but I still have to fork over at least $25 each time I visit the doctor.  Those visits can add up with 6 people in the family.  So when I received an email about CommDoc, a new service that provides a doctor on-call 24/7, I was intrigued.
CommDoc lets moms (or anyone) skip the trip to the doctor's office and talk to a doctor over the phone when they have an issue.  You can call or email and even send photos to help diagnose a problem with yourself or anyone in the family.  The CommDoc doctors (all US board certified) can prescribe medication and quickly get the issue solved so you can spend less time worrying and more time doing everything else you do.  There are no pre-exisiting conditions caveats and this service covers everyone in your family.  Once registered, you can call as much as you need.  There's no limit on calls or emails. The cost is $19.95/month (for a family membership).  Sign up is quick and easy online.
For those with high deductibles or who have substantial co-pays for visiting the doctor, this service could equal significant savings. I see it being especially key for moms of young kids who get colds, bumps and bruises, and rashes so easily. And it always seems to happen at night or on the weekends.  A trip to the emergency room (which could easily cost hundreds of dollars) might be able to be avoided by a simple call.
Use CommDoc for:
Primary Care Doctor is not available or accessible
After normal business hours, evening, and weekends
When traveling for business or vacation
To request needed prescription (RX) medication or refill
For non-emergent medical questions/advice
When seeking a second opinion
When seeking advice about an existing condition
For lab results or wellness panels
As a mom, I recommend
trying out CommDoc
to see how much time and money it can save you.  I'm guessing it will be a lot. With summer vacation about to start, now is a great time for a little added piece of mind.   What do you think?