I was so excited when I received the opportunity to test out the new
Kia Soul
to write a review on it.  I wasn't paid and you can be sure my review is based on my own opinions.  And after driving it for a week I have come to the conclusion that this is the family car for the cool kids.  Hipster moms (and dads) who love technology and maybe want to shake up carpool a little bit should check out the Kia Soul.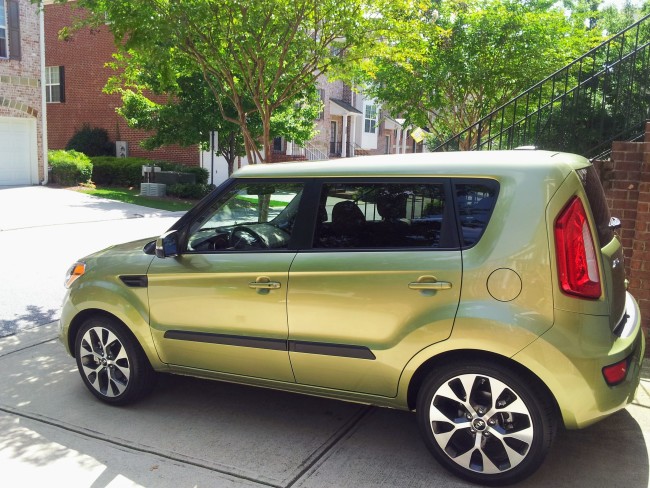 Kia Soul: Seats Five
The Kia Soul seats five comfortably and is quite roomy.  Two car seats would fit well in the backseat with enough room for a 3rd person to sit in between. My husband and I drove it to Jekyll Island, GA and loved how it hugged the road and gave us a sporty thrill as we zoomed down the highway. We looked like the Chicago power couple we once were (as opposed to the suburban Atlanta soccer parents we are now). It was great to shake off the minivan for a while and live like the one-and-done or two-and-through families live. For once we weren't embarrassed when we pulled up to valet at the swanky Jekyll Island Club Resort. Woohoo!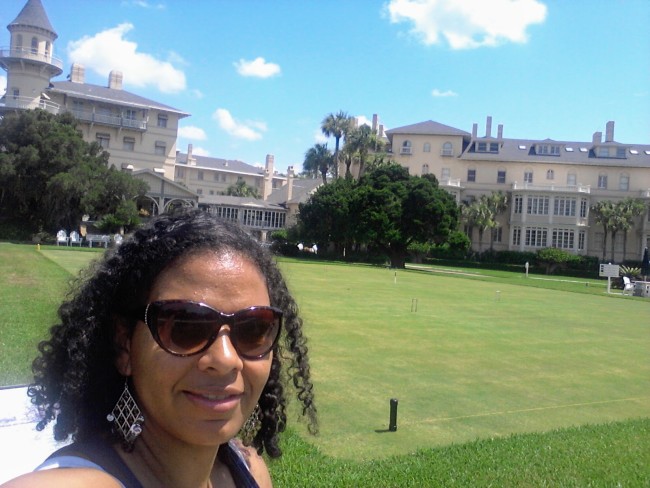 Kia Soul: Hip color, shape and technology
From the unusual color (this one is called Alien Green) to the sleek lines and the techy extras, like iPod connectors and a GPS with real time traffic, the Kia Soul stands out from the crowd.  It is affordable for most with the base model starting around $14,000, but also gives you the option of adding all the extra bells and whistles to customize the car as you see fit.  The one I had was blinged out with just about everything from navigation to Sirius/XM to leather seats and push button start.  It. Was. Nice.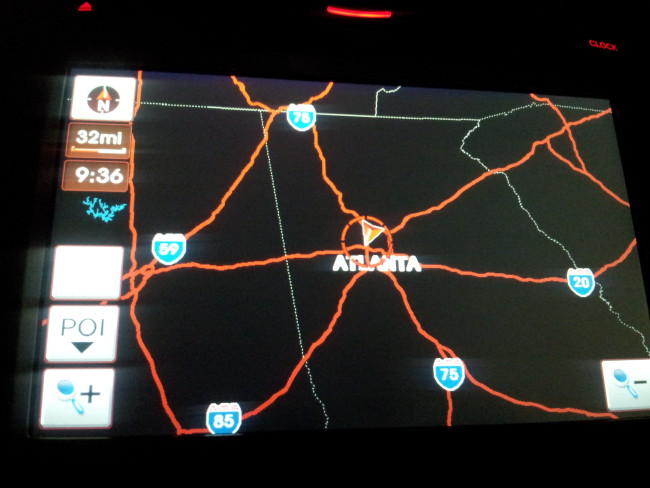 Kia Soul: Affordably Chic
The Kia Soul is chic but it's a smart buy too.  With great fuel economy, estimated at 25 MPG, and high marks from the National Highway/Traffic Safety Administration, this car makes sense on several levels.  It has a good sized trunk which was actually bigger than I expected and the rear seats can fold down for extra space.  And the little things, like having cup holders for every seat or netting so things don't fall out of the trunk, shows Kia's attention to detail.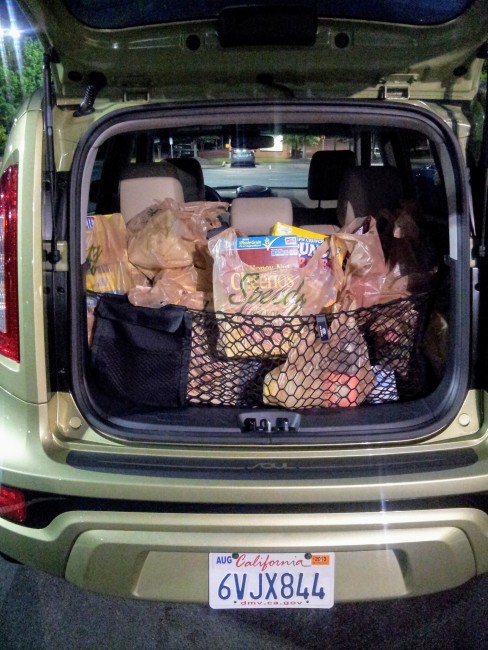 For anyone looking to zip around town looking cute, with or without a child or two in the car, the
Kia Soul
is a car to check out.  Just know you may have to deal with a little valet envy next time you're out on the town.  What do you think?