Welcome to the 2016 Atlanta Summer Camp Guide! This guide was such a hit last year I wanted to make sure I offered it again. And this year it is bigger and better than ever!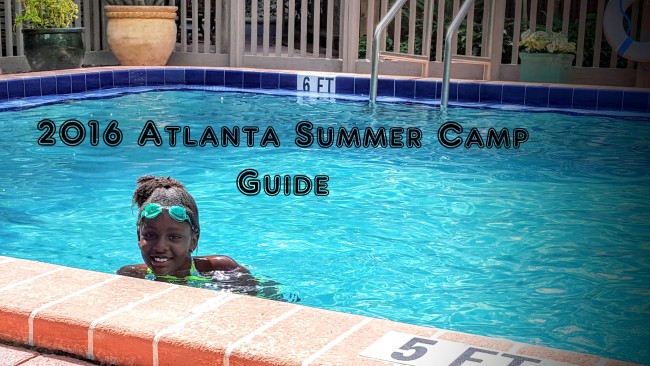 It might seem like summer is a long way off but experience parents know NOW is the time to start booking your Atlanta summer camp experiences for your kids to ensure the lowest prices, greatest availability, and your kids' greatest summer yet!
The 2016 Atlanta Summer Camp Guide lets you search with specific parameters. It will be continuously updated as more camps release their offerings. I will make a specific effort to include vacation bible school camps as well as other affordable camp options and camps that cater to the younger camper (under age 5) since I know these camps can be difficult to find.
Please let me know if there is something you have not found in the 2016 Summer Camp and I'll be sure to find if for you if it is out there. Here's to the best summer ever!